Taking Care of Long-Term Care Workers
Our Researcher: Kelly Doran, PhD, RN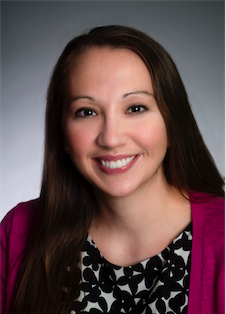 Long-term care facilities currently are home to more than 9 million Americans, with that number projected to increase to 27 million by 2050. But while long-term care staff provide most of the hands-on treatment, supervision, and emotional support for the elderly and disabled in the United States, this workforce faces two major threats: "employees leaving because of health reasons, and voluntary turnover due to job-related stress," explains Kelly Doran, PhD, RN, University of Maryland School of Nursing assistant professor.
Long-term care workers are often low-income, minority women—and they're at high risk for cardiovascular disease due to poor diet and lack of exercise. High job stress often reduces their willingness to follow heart-healthy lifestyles or participate in health promotion programs.

Moreover, most occupational worksite wellness programs do not address on-the-job stress, are designed for white-collar workers who have predictable schedules, and do not occur during paid work time, explains Doran, who is finalizing a grant application to support a trial Workplace Heart Health Improvement Project.
In a novel holistic approach based on several smaller pilot studies, Doran will combine two major components — exercise classes that include counseling on diet, weight control, improved sleep quality, and other elements of cardiovascular health, and a focus on changing workplace cultures to reduce stress and turnover. The study will follow 372 long-term care staff in 12 Maryland facilities over nine months and will feature training for supervisors and buy-in from stakeholders from different departments to promote support for heart-healthy work environments.