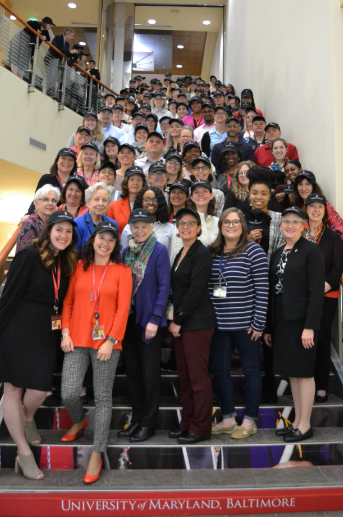 Join our team of renowned faculty, professional staff, and exceptional students to advance nursing education, research, and practice.
Together, we create a rich and vibrant working and learning environment where knowledge is created and shared.
Established in 1889, the University of Maryland School of Nursing (UMSON) is the largest nursing school in Maryland and one of the largest in the nation. We are recognized for our scientific knowledge, critical thinking, interprofessional teamwork, and profound commitment to the health of individuals and communities.
UMSON embraces a culture that embodies the University of Maryland, Baltimore's core values of respect and integrity; well-being and sustainability; equity and justice; and innovation and discovery.