DNP: Psychiatric Mental Health Nurse Practitioner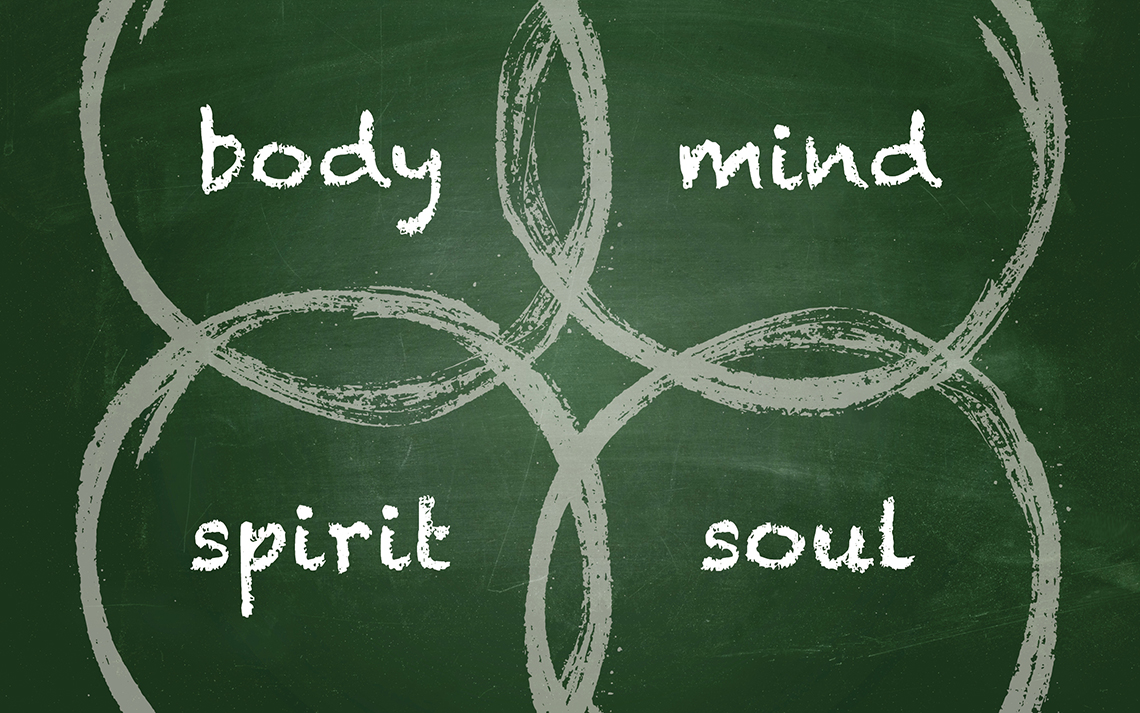 UMSON'S Doctor of Nursing Practice Program:
Ranked Among the Best
---
65 Years (And Counting ...)
The University of Maryland School of Nursing has had a distinguished psychiatric nursing program since 1955.
Learn an integrated approach to addressing the needs of body, mind, soul, and spirit.
There is no health without mental health, and individuals who seek mental health care require competent, compassionate providers.
As a family psychiatric mental health nurse practitioner, you'll assess, evaluate, diagnose, and treat the mental health conditions of individuals across the life span.
Program Snapshot
Length
As little as 3 years
Format
Blended (face-to-face and online)
In State: $840/credit
Out of State: $1,490/credit
Commission on Collegiate Nursing Education
Earn a post-doctoral certificate.
If you're a doctoral-prepared nurse who wants to add or change your area of specialty, there's no need to repeat coursework you've already taken. See the Course Listing for the Post-Doctoral Certificate under Plans of Study below.
How the Program Works
Core DNP courses are available online.
Specialty courses are conducted in person, allowing you to learn directly from and network with our faculty experts.
Flexible scheduling includes 3-, 4-, and 5-year plans of study.
You'll learn from faculty with diverse doctoral training, research interests, and practice appointments.
You'll be paired with faculty specialists and preceptors in clinical opportunities for sub-specialization in various high-risk populations, such as geriatric, children and adolescents, those with severe and persistent mental disorders, and those with substance abuse disorders.
For your clinical and practicum hours, placements are available at premium sites throughout Maryland and Washington, D.C.
What You'll Learn
This specialized program prepares you with the necessary knowledge, skills, and abilities to provide primary care psychiatric services to children and adults. You'll learn an evidence-based holistic approach to treat mental health problems, building on these four core competencies:
physical and psychosocial advanced health assessments
diagnosis of mental disorders, pathophysiology, and neurophysiology
individual, family, and group psychotherapy
medication management (pharmacology and psychopharmacology).
Other courses develop competencies in health care systems, best-practice research utilization and translation, and health care quality improvement.
What You'll Do
Upon completion of the program, you'll be prepared to:
take the American Nurses Credentialing Center's Psychiatric-Mental Health Nurse Practitioner (across the lifespan) certification exam
meet the growing demand for qualified psychiatric mental health nurse practitioners in private practices, outpatient clinics, and urgent care settings — or as hospital liaisons
educate nursing students across all education levels in psychiatric mental health nursing.
Choose one of four paths to your DNP.
Our Doctor of Nurse Practice program has an option that fits your goals and experience, whether you 1) have your BSN, 2) have your master's in nursing or a related field, 3) are already a nurse practitioner, 4) are looking to change your specialty. Focus your energy and resources on only those courses that you need to achieve your goals. Learn more about our DNP pathways.
---

This program has met the American Nurses Credentialing Center's certification eligibility educational requirements. When you complete this program, you'll be prepared to sit for ANCC's certification examination, provided you meet all of the eligibility criteria.
The mentorship and supervision provided by professors who were, and are still, actively practicing as PMHNPs and psychotherapists was invaluable in shaping my view of the clinical role and clearly distinguished the importance of evidence-based practice being incorporated to ensure the highest standard of clinical care.
Karen Abernathy, MS '15
Apart from stellar preparation regarding diagnosis and management of psychiatric illnesses, I find that UMSON's program helped me become a holistic health care provider. I look at each of my patients as human beings — not diagnoses. UMSON set me up with wonderful clinical experiences that helped me land my first nurse practitioner job!
William Sutton, DNP '18
UMSON helps students to be the utmost prepared. We were already building our listening skills on day one. I have huge test anxiety, and when I took the ANCC board certification exam to become a board-certified psychiatric nurse practitioner, I felt fully prepared. I knew I passed halfway through the exam.
Kimberly Lynn Ferrara, DNP '18, MS '11
I obtained critical skills and knowledge required to successfully implement evidence-based practices in real-life settings. I learned how to properly research a problem and develop ways to fix it, while also learning the barriers to long-term change and how to overcome them. These are valuable skills that will improve my practice and patient care for the rest of my career.
Samantha Ann Rogers, DNP '18
The mental health nurse practitioner program combines academic rigor and diverse clinical experiences. The professors are seasoned, supportive clinicians that provided a foundation for my clinical growth; application of evidence-based practice; and the confidence to identify, lead, and advocate for change that can improve patient care and outcomes.
Elsa Correa-Deleonardo, DNP '18, BSN '12
'Thank you' cannot begin to describe my gratitude to the University of Maryland School of Nursing. Yesterday ... as I sat watching Dr. Melnyk, who co-authored the book we used for [NRSG 790], deliver a keynote on the importance of evidence-based practice, I was confident that a UMSON education prepared me well for the challenges I will face in practice.
Jemima Pierre-Jacques, DNP '20