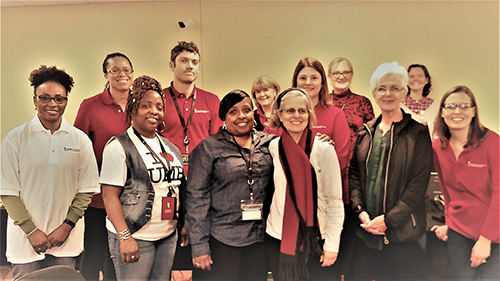 UMSON Staff and Faculty Community Engagement Opportunities
Friday, March 27, 2020, 11 a.m.-2 p.m.
Community Engagement Center
Set Up/Serve/Clean Up Lunch
See more details under "Volunteer Opportunities" below.
Hooked on Helping
Sept. 26-Dec. 9
Help us provide knitted and crocheted infant hats to Mercy Medical Center. We'll be collecting hats from Sept. 26-Dec. 9, and will host a kickoff event on Sept. 26.
See details under "Service Project: Hooked on Helping" below.