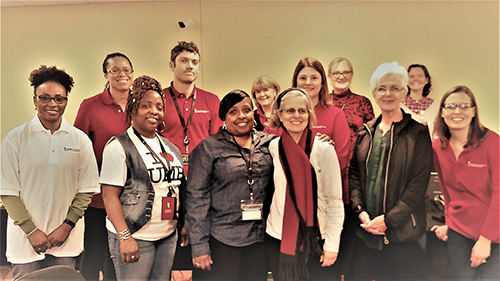 UMSON Staff and Faculty Community Engagement Opportunities
Volunteer Lunch Service
Friday, March 27, 2020, 11 a.m.-2 p.m.
Community Engagement Center
Set Up/Serve/Clean Up Lunch
See more details under "Volunteer Opportunities" below.
Share the Love: Help Neighbors in Need
Help us provide street survival kits for individuals experiencing homelessness. Donate items by Friday, Feb. 7, and help us assemble the kits on Tuesday, Feb. 18
See details under "Service Project - Share the Love ..." below.