UMSON Names Fisher Director of the MSN Nursing Informatics Specialty and Graduate Certificate
April 4, 2023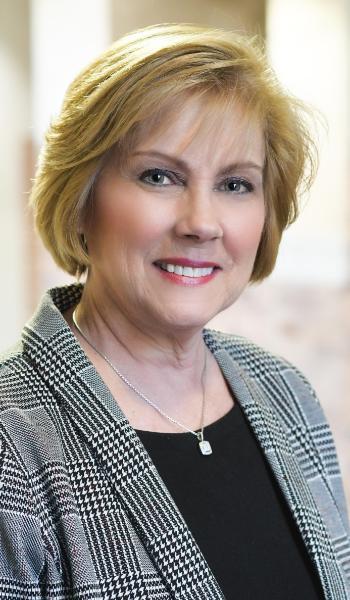 Baltimore, Md. – Cheryl Fisher, EdD, MSN, RN, has been appointed director of the University of Maryland School of Nursing's (UMSON) Master of Science in Nursing (MSN) Nursing Informatics specialty and graduate Nursing Informatics Certificate. Fisher has been filling this role in an interim capacity since 2022 and will continue to support and oversee the nursing informatics curriculum. This includes guiding the programs for compliance with standards, recruiting new students, managing operations, and planning strategically for future growth.
Fisher's vision focuses on attracting new students to the program — the world's first graduate nursing informatics program, established in 1989 — by continuing to add content that explores using technology to address current health care issues. She will also concentrate on revising courses to incorporate more opportunities for students to enhance their informatics skills.
Increasing demand for the adoption of electronic information systems is creating a growing need for nursing informaticians in health care organizations and in businesses that develop and sell health care information technology; the American Medical Informatics Association estimates a need for up to 70,000 health informatics specialists in the next few years. The UMSON Nursing Informatics specialty prepares nurses to improve patient care and safety, workflow, and health care outcomes through the development, implementation, and evaluation of information technology. Graduates are leaders in the conceptualization, design, and research of digital information systems in health care organizations and in the informatics industry.
In addition, UMSON has hosted the Summer Institute in Nursing Informatics (SINI), an annual conference dedicated to addressing the latest trends and topics in health informatics, for more than 30 years. It engages hundreds of informaticians and health information technology professionals from around the globe each year; this year's event will focus on Capturing the Value of Informatics Across the Health Care Continuum.
Fisher, who joined the UMSON faculty as an associate professor last year, serves as a co-lead for SINI. Her research background centers on teaching with technology, translating evidence into health care practices for the bedside nurse, and evaluating the integration of technology into practice. She has developed new programs for clinical settings to meet identified learning needs using computer-based training and competency validation.
With a career spanning more than 40 years at the National Institutes of Health as a nurse, informatician, scientist, and senior nurse consultant for external collaborations at the executive level, Fisher has been actively engaged in funded research as a principal investigator and co-investigator, publishing manuscripts and presenting at regional and national conferences. She has published numerous peer-reviewed journal articles exploring online student learning. She has taught nursing informatics at the undergraduate and graduate levels for 10 years and has mentored many graduate students in evidence-based practice projects using technology in clinical settings.
"I am excited to continue to work with Dr. Fisher as the nursing informatics specialty director," said Lori A. Edwards, DrPH, BSN '80, RN, CNS-PCH, BC, associate dean for the MSN program. "With her dedication and authentic leadership and her expertise in nursing informatics, she has already been instrumental in strengthening and growing the nursing informatics faculty and curriculum. UMSON students specializing in nursing informatics will benefit from her innovative educational strategies, expertise, and vision as they continue to become leaders and scholars in this area."
Fisher holds a Doctor of Education in Instructional Technology from Towson University; a graduate Nursing Informatics Certificate from UMSON; and a post-graduate Certificate in Nursing Education, a Master of Science in Nursing, and a Bachelor of Science in Nursing from George Mason University.
In her new role, Fisher succeeds Eun-Shim Nahm, PhD '03, RN, FAAN, FGSA, who was appointed associate dean for the UMSON PhD program.
# # #
The University of Maryland School of Nursing, founded in 1889, is one of the oldest and largest nursing schools in the nation and is ranked among the top nursing schools nationwide. Enrolling nearly 2,100 students in its baccalaureate, master's, and doctoral programs, the School develops leaders who shape the profession of nursing and impact the health care environment.