Lori A. Edwards, DrPH, RN, PHCNS-BC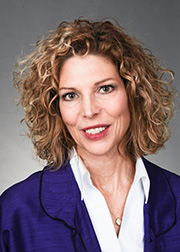 Assistant Professor, FCH
Address: 665D
Phone Number: 410-706-1929
edwards@umaryland.edu‌
Education
DrPH, Johns Hopkins University Bloomberg School of Public Health, Baltimore, MD, 2012
MPH, Johns Hopkins University School of Hygiene and Public Health, Baltimore, MD, 1989
BSN, University of Maryland School of Nursing, Baltimore, MD, 1980
Research
Edwards, L. (Principal Investigator). Strengthening the Nursing Sector in Libya. Funded in partnership with International Medical Corps. 2013-2014.
Edwards, L. (Doctoral Student Investigator), Agnew, J. (PI). Occupational health survey of Vietnamese nail salon workers. Funded by Alice Gifford Award, Johns Hopkins Bloomberg School of Public Health, Department of Environmental Health Sciences, Division of Occupational and Environmental Health. 2011.
Edwards, L. (PI). Vietnamese-American nail salon workers and work-related musculoskeletal disorders. Funded by Center for Health Disparities, Johns Hopkins University School of Nursing. 2009
Edwards, L. (Co-investigator), George, M. (PI). Stress and Vision Fluctuations in Retinitis Pigmentosa. Funded by Center for Nursing Research, Johns Hopkins University School of Nursing. 2008.
Edwards, L. (Doctoral Student Investigator), Agnew, J. (PI). Health Risks of Nail Salon Workers. Funded by Johns Hopkins Education and Research Center for Occupational Safety and Health (National Institute for Occupational Safety and Health), Department of Environmental Health Sciences, Division of Occupational and Environmental Health. 2005.
Edwards, L. (PI). The Amazing Grandmothers' Project: A community-academic partnership in East Baltimore. Funded by Johns Hopkins Urban Health Institute. 2001-2003.
Edwards, L. (Co-investigator), Groves, S. (PI). An Innovative Practice to Care for Underserved Populations. Funded by Department of Health and Human Services, HRSA, Bureau of Health Professions, Basic Nursing Education and Practice Program. 2000-2003.
Edwards, L. (PI). Community Health Workers and the WHO Assessment Tool for the Integrated Management of Childhood Illness: Evaluation of Performance Characteristics with Project HEAL. Funded by Maternal and Child Community Health Science Consortium, Johns Hopkins Bloomberg School of Public Health. 1998-1999
Publications
Bittner, A. K., Edwards, L., & George, M. (2010). Coping strategies to manage stress related to vision loss and fluctuations in retinitis pigmentosa. Optometry (St. Louis, MO), 81(9), 461-468.
Zolotor, A. J., Randolph, G. D., Johnson, J. K., Wegner, S., Edwards, L., Powell, C., et al. (2007). Effectiveness of a practice-based, multimodal quality improvement intervention for gastroenteritis within a Medicaid managed care network. Pediatrics, 120(3), e644-50.
Endyke-Doran, C., Gonzalez, R. M., Trujillo, M., Solera, A., Vigilance, P. N., Edwards, L., et al. (2007). The syphilis elimination project: Targeting the Hispanic community of Baltimore City. Public Health Nursing (Boston, MA), 24(1), 40-47.
Edwards, L. (2006). Programa salud – salud to your health. Advance for Nurses, 2006, 8, 18-42.
Rose, L., Pugh, L., Belcher, A., Edwards, L., Walrath, J. (2006). Teaching beyond the classroom: Responding to a changing world and the changing student. Published proceedings from University of Toronto School of Nursing Conference: Accelerated nursing programs. Toronto, Canada.
Van Zandt, S., Edwards, L., & Jordan, E. (2005). Lower epidural anesthesia use associated with labor support by student nurse doulas: Implications for intrapartal nursing practice. Complementary Therapies in Clinical Practice, 11(3), 153-160.
Hack, H., Fisher, M., & Edwards, L. (2004). International nursing: The need, roles, challenges and opportunities today. Nurse Practitioner World News, 9(2), 3-10.
Primary Teaching Areas
NURS 753: Practicum in Leadership in Community/Public Health Nursing
NURS 733: Leadership in Community/Public Health Nursing
NURS 403: Community/Public Health Nursing
Academic & Professional Activities
President of Board, Julie Community Center, Baltimore, MD
Consultation with Minister of Health in Libya in collaboration with Johns Hopkins University Bloomberg School of Public Health, Center for Disaster and Refugee Relief
Co-chair of Communications Committee, American Association of Community Health Nurse Educators