Summer Institute in Nursing Informatics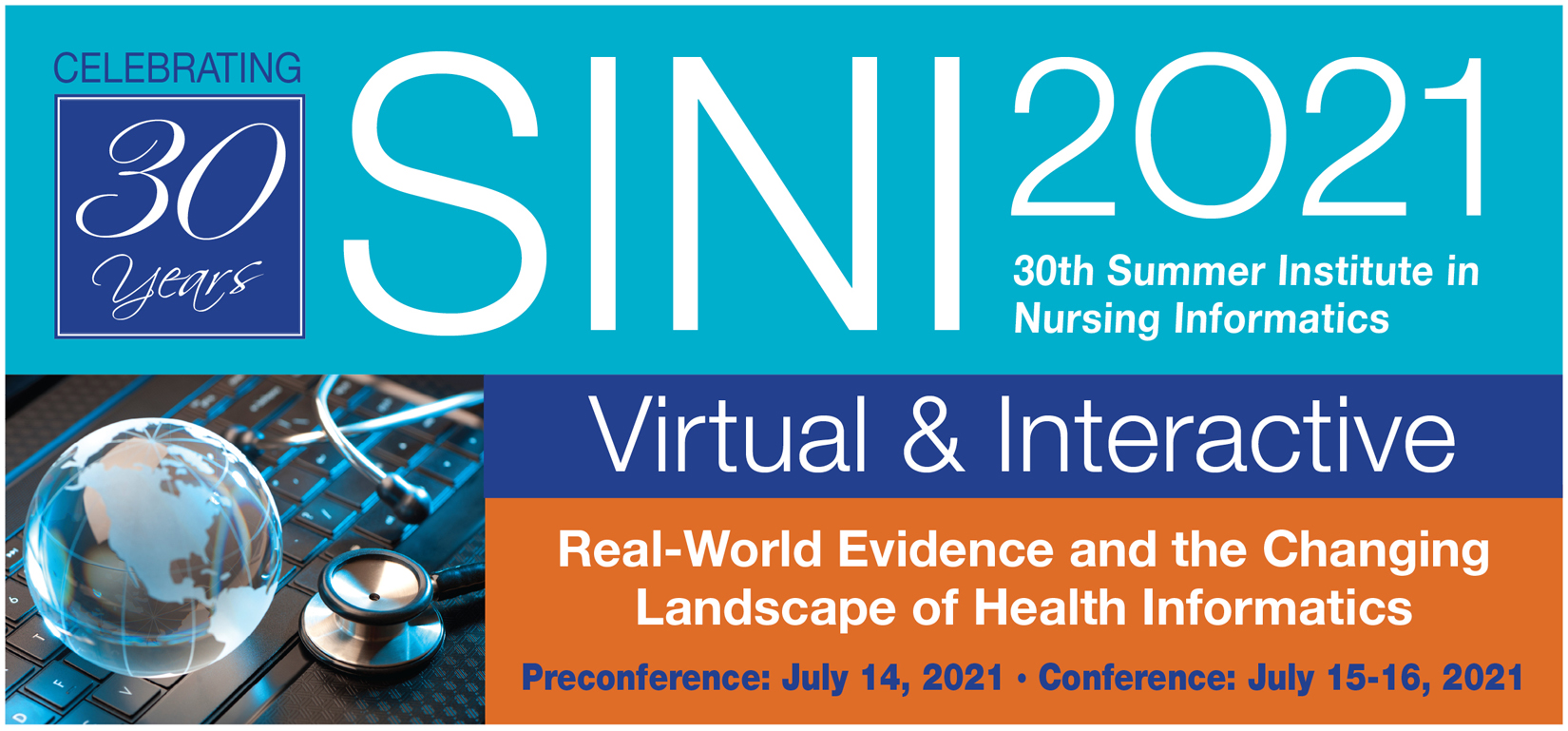 Sponsor and Exhibitor Opportunities Available
Don't miss this internationally recognized opportunity to learn from and network with leaders in the field of health care and nursing informatics.
30th Annual Summer Institute in Nursing Informatics
Preconferences: July 14
Conference: July 15 - 16, 2021
We are excited to announce the 30th Summer Institute in Nursing Informatics, offered in a new and exciting format.
SINI will be fully virtual and interactive, offering:
education on current topics
multiple breakout groups for discussion and interaction
collaboration and networking opportunities.
The call for abstracts is now closed.
Keynote and Endnote Speakers
Keynote Speaker: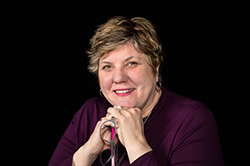 Patricia Flatley Brennan, PhD, RN
Director, National Library of Medicine
National Institutes of Health
Patricia Flatley Brennan, PhD, RN, is the director of the National Library of Medicine (NLM) at the National Institutes of Health (NIH), where she oversees the world's largest biomedical library. Since becoming director in August 2016, she has positioned the library to be the hub for biomedical data science at NIH and across the biomedical research enterprise globally. She spearheaded the development of a new strategic plan that refocuses and enhances NLM's research, development, training, and information systems. By leveraging NLM's heavily used data and information resources and programs, Brennan is strengthening and advancing NLM's data infrastructure to accelerate data-driven discovery and health, engage new users in new ways, and develop the workforce for a data-driven future.
---
Endnote Speaker: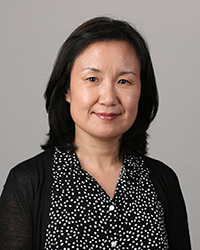 Jianying Hu, PhD, IBM Fellow
Global Science Leader, AI for Healthcare
Director, Center for Computational Health
IBM Research Fellow, IEEE, IAHSI, IAPR
Prior to joining IBM in 2003, Jianying Hu, PhD, was with Bell Labs at Murray Hill, New Jersey. Hu has conducted and led extensive research in machine learning, data mining, statistical pattern recognition, and signal processing, with applications to health care analytics and medical informatics, business analytics, and multimedia content analysis. Her recent focus has been on leading research efforts to develop advanced computational methods for deriving data-driven insights from real world health care data.
Hu served as chair of the Knowledge Discovery and Data Mining Working Group of the American Medical Informatics Association from 2014 - 16 and on the Computational Science Advisory Board of Michael J. Fox Foundation from 2017 - 18. She has published over 130 peer-reviewed scientific papers and holds 41 patents. She has served as associate editor for the journals IEEE Transactions on Pattern Analysis and Machine Intelligence, IEEE Transactions on Image Processing, Pattern Recognition, and International Journal for Document Analysis and Recognition.
PROGRAM CHAIR
Barbara Van de Castle, DNP, RN-BC, ACNS-BC, OCN
Assistant Professor
University of Maryland School of Nursing
vandecastle@umaryland.edu
COMMITTEE MEMBERS
Marion Ball, EdD
Professor and Executive Director
Multi-Interprofessional Center for Health Informatics
Marionball6@gmail.com
Sayonara Barbosa, PhD, RN
Associate Professor, Nursing Informatics and Critical Care Nursing and Sub-Coordinator Graduate Program in Health Informatics
Federal University of Santa Catarina, Brazil
sayonara.barbosa@ufsc.br
Polun Chang, PhD, FIAHSI
Professor
National Yang Ming University
President
Taiwan Medical Informatics
polunchang@gmail.com
Melinda Costin, FCHIME, CHCIO, FHIMSS, CPHIMS
Costin Associates, LLC
melinda@costin.org
Arpad Kelemen, PhD
Associate Professor
University of Maryland School of Nursing
kelemen@umaryland.edu
Kathleen McGrow, DNP, MS, RN, PMP
Chief Nursing Information Officer
Microsoft Health & Life Science Industry Team
kathleen.mcgrow@microsoft.com
Mary Etta Mills, ScD, RN, NEA-BC, FAAN
Professor
University of Maryland School of Nursing
mmills@umaryland.edu
Eun-Shim Nahm, PhD, RN, FAAN
Professor and Program Director, Nursing Informatics
University of Maryland School of Nursing
enahm@umaryland.edu
Ernest Opoku-Agyemang, MS, MA, RN
Clinical Instructor
University of Maryland School of Nursing
eopoku@umaryland.edu
Ronald (Ron) J. Piscotty, Jr., PhD, RN-BC, FAMIA
Assistant Professor
University of Maryland School of Nursing
piscotty@umaryland.edu
Claribel Sawyerr, MSN/MPH, RN-BC
National Institutes of Health
Acting Supervisor Nurse Consultant – Informatics
csawyerr@umaryland.edu
Rhonda Schoville, PhD, MSBA, RN
Clinical Assistant Professor, Department of Systems, Populations and Leadership
University of Michigan School of Nursing
rhondas@med.umich.edu
Charlotte Seckman, PhD, RN-BC, CNE, FAAN
Associate Professor, Nursing Informatics
University of Maryland School of Nursing
Seckman@umaryland.edu
Toria Shaw, MSW
Senior Manager, Professional Development
HIMSS North America
tshaw@himss.org
Sonia Smith, BS
Program Specialist
University of Maryland School of Nursing
sonia.smith@umaryland.edu
Marisa L. Wilson, DNSc, MHSc, RN-BC, FAAN
Associate Professor and Specialty Track Coordinator, Nursing Informatics
University of Alabama at Birmingham School of Nursing
mwilsoa@uab.edu
Teri Young, MSB, RN-BC
Senior Director & Chief of Clinical Informatics
University of Maryland Medical System
teri.young@umm.edu