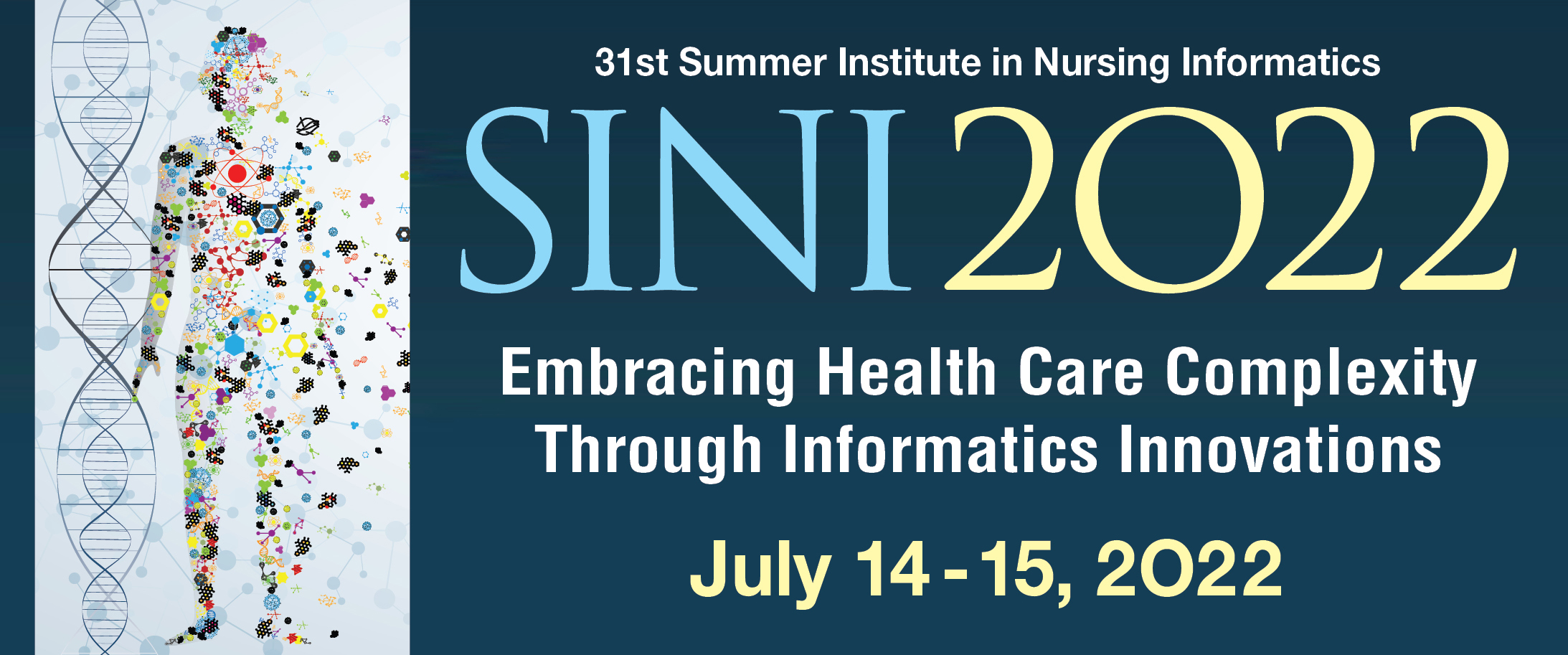 Opens Nov. 12, 2021, 8 a.m. ET
Closes Feb. 4 2022, 11:59 p.m. ET
---
Information and Guidelines
All abstracts should be submitted using the online submission process. Be sure to review both the submission and abstract guidelines before you begin. If you have questions during this process, contact Sonia Smith at pe.nursing@umaryland.edu or 410-706-3767.
---
Track Descriptions
TRACK A: PATIENT CARE MANAGEMENT
Overview:
The health care environment has entered a new era of value-based care, post-pandemic response to public health issues, and the emergence of robust, innovative technologies that emphasize improving the quality of the patient care experience. As health care becomes more complex and requires comprehensive, coordinated care, a highly skilled nursing workforce is increasingly needed. Despite the increase in patient acuity and hospitalization, the nation is experiencing a nursing shortage with high turnover rates among all health care workers, which significantly impacts patient care coordination and management. Rapidly advancing technologies must serve as tools to mitigate these challenges and provide support for both patients and clinicians. This track introduces informatics strategies and innovative technologies that enable clinicians to work more efficiently while improving patient outcomes through quality care management and coordination, engaging patients, streamlining clinical workflow, and increasing career satisfaction.
Possible Topics include (but not limited to):
Enabling technologies to assist field hospitals, telehealth projects, capacity and workflow management issues, communication, development and utilization of standards, COVID -19 projects, EHR system design and implementation projects, patient engagement and SDOH (portals etc.)
TRACK B – PRECISION CARE (DEEP DIVE)
Overview:
Precision or personalized care is not a new concept, but advanced technologies, genomics, and the availability of "big data" from integrated EHR systems can change how we target specific physiologic characteristics and symptoms to expand individualized treatment options. What is precision or personalized care? What technologies are available to advance the use of precision care in the practice setting? Is health care ready for precision care? What are the benefits and challenges associated with utilizing precision care technologies? How are nurses, nurse leaders, and nurse informaticians involved in precision or personalized care? This track will provide a deep dive into understanding concepts, benefits, challenges, and strategies associated with providing precision care, along with technologies that are used to support the translation and application of precision care in the health care setting. Issues related to social determinants of health and patient perceptions will be highlighted.
Possible Topics to include (but not limited to):
Prediction/prevention: genetic counseling (genomics/phenotyping), Chronic Diseases, Personal devices, social media. Treatment/management: Tumor profiling, pharmacogenomics, diabetes dosing, mobile devices, automated referral to clinical trials, Other: Artificial Intelligence and Machine Learning, Nanomedicine/ Nanotechnology; Diversity, Equity & Inclusion; Advanced Clinical Decision Support, patient support and education, decision support for patients, social determinants of health.
---
Submission Guidelines
Review the required information and abstract guidelines.
In the case of multiple authors, we recommend that only the primary presenter (person who will present at SINI) submit the abstract and required information.
The primary presenter must provide the required information for all co-authors at the time of submission, whether or not co-authors plan to attend SINI. Abstracts that name co-authors but fail to include the required information will be considered incomplete and will not be reviewed.
Prepare your abstract as a separate Word document and have all information ready before starting the submission process.
Select the appropriate category for your work: Research or Practice.
Indicate your preference for a podium or poster presentation. The review committee may request that you change from your preferred presentation format to the other.
All accepted abstracts will be asked to provide a recorded presentation for their content for the virtual format. This includes a 15-minute video presentation for a podium presentation or a five-minute video presentation of a poster.
Provide the title of your abstract as you want it to appear in the program.
Copy and paste the text of your abstract into the box provided in the online form. The form will accept no more than 500 words. Longer abstracts will be truncated at 500 words.
Incomplete forms, alternatively formatted submissions, emailed submissions, or faxed submissions will not be considered for review.
---
Notification
The primary presenter will receive email notification of the review committee's decision after March 1, 2022. The primary presenter is expected to relay this information to all co-authors. Winners of Outstanding Abstract awards will be notified during this time also.
Presenter Commitment and Registration
Your commitment to present and a completed registration form for the primary presenter must be received on or before March 29, 2022. Failure to register by this deadline will constitute a decline to present.
Presenters are expected to register to attend SINI; primary presenters selected will receive a discounted registration rate for the entire conference. Primary presenters of the Outstanding Podium and Poster Abstract awards receive complimentary registration for all of SINI.
---
Guidelines for Presentations
Podium Presentations
Three podium presentations are scheduled per hour. Each speaker should allocate 15 minutes for their presentation and allow an additional five minutes for Q&A. All accepted presentations will be pre-recorded, and presenters are expected to be present during the presentation and live Q&A. Additional details will be provided for accepted abstracts.
Poster Presentations
All accepted posters will be required to record a five-minute video presentation of their poster that will be available for all participants during and after SINI. In addition to virtual presentations, there will be a scheduled time for poster presenters to answer questions live. Additional details will be provided for accepted abstracts.
---
Awards for Outstanding Podium and Poster Presentations
Two abstracts will be chosen by the review committee for awards. The primary presenter of each winning abstract will receive complimentary registration to SINI 2022. Complimentary registration includes all sessions of SINI. The winners will be recognized during the conference, and their names will appear on the SINI website.
Outstanding Podium Presentation Award
One presentation abstract judged to offer the greatest contribution to nursing informatics will receive the Outstanding Presentation Award.
Outstanding Poster Award
One poster abstract judged to offer the greatest contribution to nursing informatics will receive an Outstanding Poster Award.
People's Choice Award
Attendees will vote for a People's Choice Award. The winner will be announced at the closing session. The winner of the People's Choice Award will receive a complimentary registration for SINI 2023.