News Archive, 1999 - 2020
Schneidereith Named Fellow of American Academy of Nursing and of National League for Nursing Academy of Nursing Education
October 9, 2020
Eight alumnae join associate professor in cohort of AAN distinguished nurse leaders.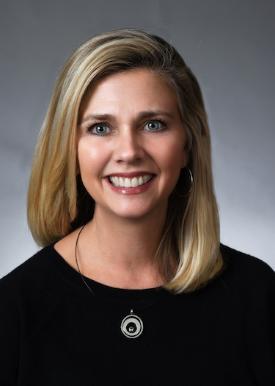 Baltimore, Md. – The University of Maryland School of Nursing (UMSON) proudly announces that Tonya Schneidereith, PhD, CRNP, PPCNP-BC, CPNP-AC, CNE, CHSE-A, associate professor, and eight UMSON alumnae were selected as Fellows of the American Academy of Nursing (AAN). They will be recognized for their contributions to health and health care at the academy's annual Transforming Health, Driving Policy Conference, taking place virtually Oct. 29 - 31, 2020.
The following alumnae were also among the 230 distinguished nurse leaders who compose this year's cohort of AAN fellows:
Kristen M. (Stanich) Brown, DNP, MS '06, CRNP, CPNP-AC, CHSE-A
Mary DiBartolo, PhD '01, RN-BC, CNE, FGSA
Jun-Yu Fan, PhD, MS '93
Mary Fey, PhD '14, MS '01, RN, CHSE-A, ANEF
Kathleen Griffith, PhD '06, MPH, FNP-BC
Catherine Haut, DNP '10, MS '93, CPNP-AC/PC, CCRN, FAANP
Belinda Mandrell, PhD, MS '91, BSN '89, RN PNP
Azizeh Sowan, PhD '06, RN
Criteria for selection as an AAN Fellow includes evidence of significant contributions to nursing and health care and sponsorship by two current AAN Fellows. Applicants are reviewed by a panel of elected and appointed fellows, and selection is based, in part, on the extent the nominee's nursing career has influenced health policies and the health and well-being of all. The academy's approximately 2,700 fellows, with the addition of this newest class, represent all 50 states; Washington, D.C.; the U.S. Virgin Islands; and 38 countries.
Schneidereith is recognized throughout the nursing education community for spearheading state, national, and international service initiatives that advance simulation-based learning in prelicensure and nurse practitioner education. Her work has included the development of an unfolding case for the National League for Nursing's (NLN) Advancing Care Excellence-Pediatrics series, which combines storytelling with the experiential nature of simulation. She also co-created the NLN A VISION FOR Integration of the Social Determinants of Health into Nursing Education Curricula. She was recently appointed by leaders of the National Organization of Nurse Practitioner Faculties to co-author the first nurse practitioner Simulation Guidelines and Best Practices, for which she is an associate editor.
Schneidereith has also been named a Fellow of the National League for Nursing (NLN) Academy of Nursing Education. She was inducted at the 2020 NLN Education Summit, which took place virtually Sept. 23 - 25, 2020. She is one of only 15 distinguished nurse educators to be selected for the 14th class of fellows.
In a competitive application process, an Academy of Nursing Education Review Panel recommends fellowship candidates to the NLN Board of Governors. Evaluations take into account applicants' contributions to innovative teaching and/or learning strategies; nursing education research; faculty development activities; academic leadership; promotion of public policy initiatives that advance nursing education; and/or collaborative educational, practice, or community partnerships. Fellows are expected to provide visionary leadership in nursing education and in the academy and to support the NLN's vision. NLN academy membership now totals 317.
"We congratulate Dr. Schneidereith on the distinct honor of being named a Fellow of both the American Academy of Nursing and the National League for Nursing," said Jane Kirschling, PhD, RN, FAAN. "It speaks volumes about her dedication and commitment to innovations in teaching, to nursing education research, and to advancing the nursing profession. We are proud of her achievement and look forward to her continued contributions to the teaching, research, and practice missions of the School of Nursing as we work to improve the delivery of health care to our patients, their families, and our diverse communities."
###
The University of Maryland School of Nursing, founded in 1889, is one of the oldest and largest nursing schools in the nation and is ranked among the top nursing schools nationwide. Enrolling nearly 2,100 students in its baccalaureate, master's, and doctoral programs, the School develops leaders who shape the profession of nursing and impact the health care environment.