News Archive, 1999 - 2020
Davis Named Community/Public Health Nursing Specialty Director at the University of Maryland School of Nursing
September 25, 2020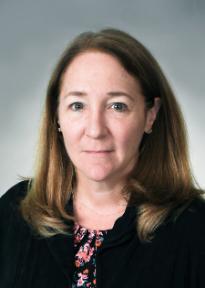 Baltimore, Md. - The University of Maryland School of Nursing (UMSON) announces that Allison D. Davis, PhD '06, MS '03, BSN '02, RN, assistant professor, has been appointed director of the Master of Science in Nursing program's Community/Public Health Nursing specialty.
As specialty director, Davis is responsible for leadership of the master's specialty and of community/public health nursing coursework in the Bachelor of Science in Nursing (BSN) and RN-to-BSN programs and in the entry-into-nursing Master of Science in Nursing Clinical Nurse Leader (CNL) option. All community/public health nursing coursework has a strong focus on population health, social justice, and evidence-based programs. The Community/Public Health Nursing master's specialty prepares graduates to assume leadership roles in addressing large-scale health challenges that impact entire communities. In her new role since May 1, Davis also oversees the academic trajectory of students in the master's specialty and in the Environmental Health and Care Coordination certificates.
Davis, a faculty member since 2004, teaches community/public health nursing to CNL students, Health Promotion and Population Health to master's-level and Doctor of Nursing Practice (DNP) students, and Theory for Evidence Based Practice to DNP and Doctor of Philosophy students.
She provides mentorship for other faculty members through the Nurse Leadership Institute for Nursing Practice and Education. She serves on the CNL and Post-Master's DNP admission committees and conducts interviews for students applying to both of these programs. She is also a member of the American Public Health Association and the Association of Community Health Nurse Educators.
"Dr. Davis brings a tremendous amount of experience to the role," said Bimbola F. Akintade, PhD '11, MS '05, MBA, MHA, BSN '03, CCRN, ACNP-BC, NEA-BC, associate professor and associate dean for the Master of Science in Nursing program. "She is an astute teacher and leader, a mentor to faculty and students, and an asset to the University. We look forward to her dynamic and innovative contributions to the Community/Public Health Nursing specialty."
Davis succeeds Patricia McLaine, DrPH, MPH, RN, who served as the Community/Public Health Nursing specialty director from 2012 until her retirement in June 2020. Under McLaine's leadership, the specialty expanded its program options to include an RN-to-MSN pathway and the Care Coordination Certificate. McLaine established and led the Community and Public Health Environmental Initiative to provide health oversight for children and families served by Baltimore City Early Head Start and Head Start centers, and she expanded connections and placements with local, state, and national community and public health organizations. Under her leadership, in 2016, the specialty received two American Association of Colleges of Nursing awards: the Innovation in Professional Nursing Education and the Innovations in Baccalaureate Population Health Award.
###
The University of Maryland School of Nursing, founded in 1889, is one of the oldest and largest nursing schools in the nation and is ranked among the top nursing schools nationwide. Enrolling nearly 2,100 students in its baccalaureate, master's, and doctoral programs, the School develops leaders who shape the profession of nursing and impact the health care environment.