Preconference: Mobile Nursing App Prototyping (DIY)

Preconference:
Mobile Nursing App Prototyping (DIY)
Tuesday, July 17, 2018, 8:30 a.m.-4:30 p.m.
University of Maryland School of Nursing, Room 245
Description:
In recent years, mobile apps are finally entering the frontlines of direct patient care. Clinicians are using the apps to look for information, collect data, or help patients improve their health. The purposes of this workshop are: (1) to develop an understanding of human-centered design and other important principles related to creating clinical apps, and (2) to build a simple app using a freely available app development program. Join us for this hands-on workshop as we explore mobile app development.
Objectives:
At the completion of the workshop, participants will be able to:
Describe the different types of apps in use by nurses and patients in healthcare
List human-centered design principles for clinical mobile apps
Use design methodology to brainstorm and select the most promising clinical mobile apps
Describe the capabilities of the selected mobile app prototyping program
Design a typical mobile app (clinical data reminder app) with the instructor's guidance
Identify opportunities to build future apps in their clinical practice
Target audience:
nurses working in informatics who are interested in prototyping mobile applications in their practice
Presenters:
Tony Threatt, PhD, M.Arch.
Senior UX Designer | HealthIT
Vanderbilt University Medical Center
Deborah Ariosto, PhD, MSN, RN-BC
Director, Nursing Analytics
Clinical Assistant Professor, Nursing
Vanderbilt University Medical Center
Eun-Shim Nahm, PhD, RN, FAAN
Professor and Program Director
Nursing Informatics
University of Maryland School of Nursing
Schedule:
Time
Topic
8 a.m.
Welcome and Introductions
8:15-8:45 a.m.
Mobile Apps in Health Care Setting
8:45-10:30 a.m.

Introduction to App Design and Prototyping

Human-centered design
Finding the need

Break (15 minutes)

Design app wireframes
Storyboard app

10:30 a.m.-noon

App Introduction

Basics of app prototyping: location services, sensors, camera, etc.
Mobile app tools overview
Design a reminder (e.g., pain re-assessment)

noon-1 p.m.
Lunch
1-3 p.m.

Facilitated App Building

3-3:15 p.m.

Break

3:15-4:15 p.m.
Discussion: Challenges and Opportunities
4:15-4:30 p.m.
Wrap-up
Continuing Education: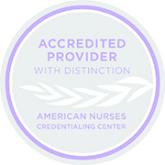 Participants may receive 6.5 contact hour(s) upon successful completion of this educational activity. Successful completion of this activity for Continuing Nursing Education (CNE) is demonstrated by attending the entire activity, completion of the online CE evaluation survey, and completion of the verification of attendance form provided on site. Partial credit is not provided. Participants receive a CNE certificate via email from the University of Maryland School of Nursing approximately 2-4 weeks after submitting their request, and required documentation.

No conflict of interest with a commercial interest was disclosed by any of the planners, faculty members, or speakers for this program.

The University of Maryland School of Nursing is accredited as a provider of continuing nursing education by the American Nurses Credentialing Center's (ANCC) Commission on Accreditation.