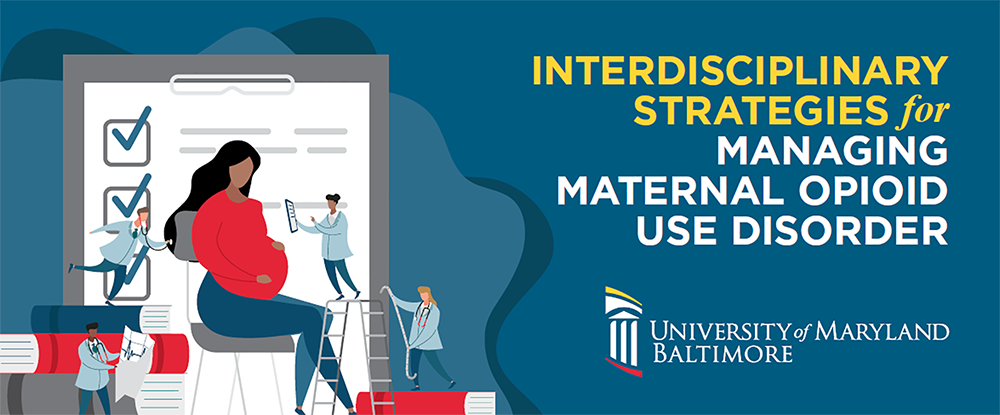 Tuesday, Oct. 1, 2019
8 a.m.-3:30 p.m.
University of Maryland Medical Center
R Adams Cowley Shock Trauma Center
Auditorium Room #T1R18
22 S. Greene St.
Baltimore, MD 21201
Registration for this event is closed.
REGISTRATION IS OFFERED AT NO COST
thanks to funding from the University of Maryland, Baltimore Center for Interprofessional Education Seed Grant.
---
Treating maternal opioid use disorder (MOUD) in pregnant women requires integration of provider, patient, and health system needs and fostering collaboration among intersecting disciplines for comprehensive management of pregnant and parenting women, often beyond the skillset of any one healthcare provider.
This one-day workshop is hosted by an interdisciplinary team from the University of Maryland, schools of Pharmacy, Medicine, Nursing, Social Work, and Law.
The workshop will:
teach integrative and interdisciplinary approaches for the evidence-based care of pregnant and parenting women with OUD
provide participants opportunities to learn through interactive teaching strategies, case studies, spotlight presentations, and patient stories.
The workshop is a project of the Interdisciplinary Education Awareness for Maternal Opioid Use Disorder (IDEA for MOUD) campaign that aims to provide a forum for interdisciplinary cross-sector learning and sharing of best practices and strategies for managing MOUD among pregnant women.
---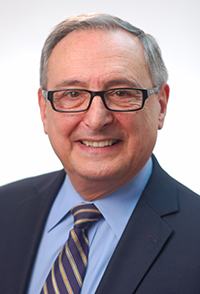 Keynote Speaker:
Carlo DiClemente, PhD, ABPP
Emeritus Professor of Psychology
University of Maryland, Baltimore County
Carlo DiClemente is an emeritus professor of psychology at the University of Maryland, Baltimore County (UMBC) and director of several training centers at UMBC. He is co-developer of the Transtheoretical Model of behavior change and author of numerous scientific publications on motivation and behavior change with a variety of health and addictive behaviors. He published the second edition Addiction and Change: How Addictions Develop and Addicted People Recover in 2018 and has co-authored several professional books, The Transtheoretical Model, Substance Abuse Treatment and the Stages of Change (second edition), Group Treatment for Substance Abuse: A Stages of Change Therapy Manual (Second Edition), and a self-help book, Changing for Good.
Students, faculty, researchers, practitioners, and clinicians interested in MOUD are invited to attend.