Give to the Museum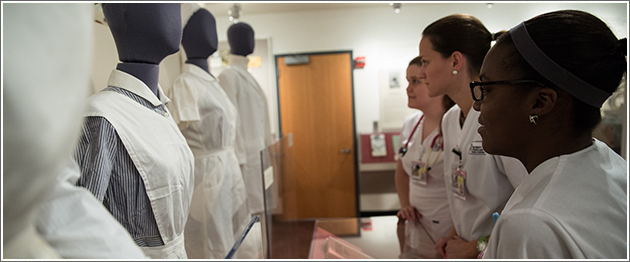 ‌Individuals interested in making a donation to the Museum of artifacts, documents, photographs, or other items of historical importance should contact the curator at 410-706-2822. Items that relate to UMSON history and its alumni are given the most consideration, but all inquiries are welcome.
Please do not send unsolicited items to the Museum. Contact the curator before sending items.
If you are interested in supporting the Museum financially, click the button below to make a secure, online donation.