Collections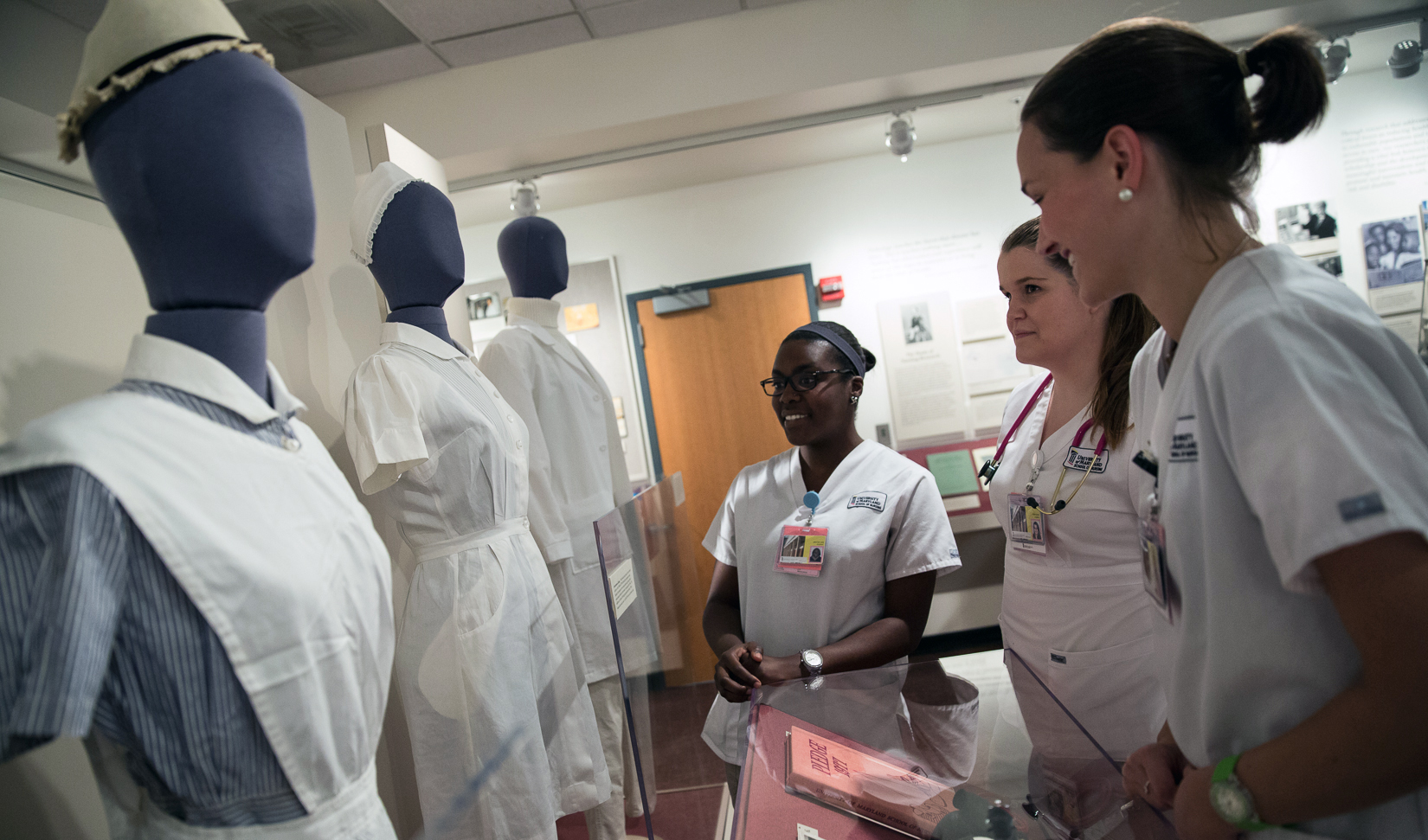 The Living History Museum displays several hundred artifacts ranging from nurses uniforms to medical instruments used on nurses' daily rounds.
Highlights include:
an early student registration book
implements from a 1910 private duty nurse's traveling bag
a model of Mary V. Neal's original rocking hammock
The museum's historical collections consist of artifacts, documents and documenting the history of UMSON from the School's founding in 1889 to the present day. Among the holdings are:
war-time correspondence from nurses serving in World War I, World War II and the Vietnam War
commemorative assemblages documenting an alumna's story
late 19th century photographs of University Hospital
documents regarding the legal battle of the School's first African-American student to gain admittance in 1950
hospital and sick room equipment from bedpans to sphygmomanometers
student and graduate nurses' uniforms from the early 20th century to the present
course catalogs and programs from the 1920s to the early 2000s
papers from the Alumni Association's founding in the 1890s
letters and diaries from student nurses from the 1910s to the 1940s
class photographs.
View highlights of museum collections on display below.
(Select a photograph to enlarge it.)