The Virginia Lee Franklin Lecture
Shots Fired: Reducing the Impact of Firearm Violence
This event was held on Oct. 20, 2022.


The button above will take you to the new University of Maryland School of Nursing Office of Professional Education's Learning Management System. Create an account to sign up for the lecture and other on-demand offerings.
Firearm violence is a major public health problem. It results in physical and psychological injuries and is a global health priority. Firearm violence is a complex social problem, and the impact stems from direct exposures (e.g., youth is shot) and indirect exposures (e.g., environmental, death/injury of friends or family members, school shootings). Understanding the factors that come together to injure people with a firearm in various physical, social, economic, and cultural environments, positions us to extend the dialogue beyond "pro-gun" versus "anti-gun" and to prevent firearm violence and to reduce its impact to individuals, families, and communities.
Speaker: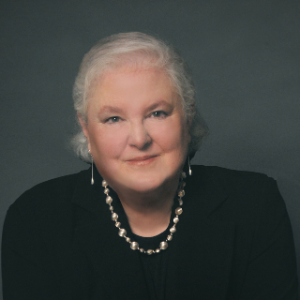 Therese S. Richmond, PhD, RN, FAAN
Richmond is the Andrea B. Laporte Professor at the University of Pennsylvania School of Nursing and serves as its associate dean for research and innovation. She has an extensive program of research aimed at improving recovery from serious injury by addressing the interaction between physical injury and its psychological repercussions. Her research includes a focus on prevention of violence and firearm violence which is grounded in a commitment to social justice. The National Institute of Mental Health, the National Institute of Nursing Research, the Centers for Disease Control and Prevention (CDC), and the Pennsylvania Department of Health have supported her research. She is a member of an interdisciplinary team selected as a Catalyst Awardee for the Healthy Longevity Global Grand Challenge to examine a nursing-driven intervention to prevent falls in older adults using remote sensing and artificial intelligence. Richmond sits on the Executive Committee of the CDC-funded Penn Injury Science Center, where she directs the Research Core. She served on the Federal Advisory Committee to the Secretary of the Department of Health and Human Services for the National Health Promotion and Disease Prevention Objectives for 2030. She is a fellow in the American Academy of Nursing and an elected member of the National Academy of Medicine. She serves on the Board of Population Health and Public Health Practice at the National Academy of Sciences, Engineering, and Medicine.
Learning Objectives:
At the end of the presentation, learners will be able to:
Describe the burden of firearm violence on the public's health and well-being.
Employ a multifaceted, public health approach to reduce the burden of firearm violence on individuals, families, and communities.
Explain the important role of nursing research in building the science of reducing firearm-related harm and of nurses, health care providers, and health care systems in reducing firearm violence and mitigating its impact.
Learning Outcome:
80% of the participants will be able to identify one strategy they can implement in their practice setting that can reduce firearm violence and mitigate its impact.
Disclosure Statement:
None of the planners nor the lecturer for this educational activity have relevant financial relationship(s) to disclose with ineligible companies whose primary business is producing, marketing, selling, or distributing health care products used by or on patients.
Continuing Education Credit for Nurses (CNE):
Nurses may receive 1.5 contact hours for participating in this educational activity. Partial credit is not provided. Participants receive a CNE certificate via email from UMSON approximately two to four weeks after submitting a completed evaluation form, plus a fee of $20. All requests must be received within 60 days of the conference.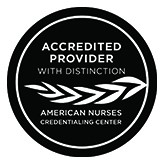 The University of Maryland School of Nursing is accredited as a provider of nursing continuing professional development by the American Nurses Credentialing Center's Commission on Accreditation.
Organized by the 2022 Dean's Lecture Planning Committee