Leadership:
Learn more about the lead below. If you wish to become a member please complete this form.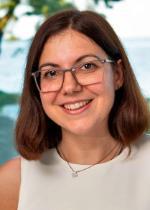 Luana Colloca, MD, PhD, MS
Director, Placebo Beyond Opinions Center
MPower Distinguished Professor
Professor
Dr. Luana Colloca holds an MD and a PhD in Neuroscience from the University of Turin School of Medicine, Italy. She completed her post-doctoral training at the Brain Imaging Center at the Karolinska Institute, Sweden, and currently serves as Professor of Pain and Translational Symptom Science and Director of the Placebo Beyond Opinions (PBO) Center at the University of Maryland, Baltimore School of Nursing. With a multifaceted approach including pharmacological, genetic, and behavioral aspects, Dr. Colloca has developed an international reputation as a leading scientist for the study of the biological mechanisms of the placebo effect. She has conducted pioneering groundbreaking studies that have advanced scientific understanding of the human brain's ability to regulate the pain experience and have led to the development of novel strategies to optimize therapeutic outcomes in clinical practice.
Dr. Colloca's research has been published in top-ranked international journals, and the impact of her innovative work is clear from her high citation rate and more than 300 invited lectures. Her research has also been featured in National Geographic, The New Scientist, Washington Post, Science Daily, Boston Globe, The New York Times, Nature, The Guardian, Wall Street Journal, News and World Reports, COSMOS (Australia), Le Monde (France), La Repubblica (Italy), The Australian, and USA Today. Dr. Colloca has been honored with prestigious awards such as the Dubner Award and Patrick Wall International Award from the International Association for the Study of Pain (IASP). She serves on leadership roles internationally within the International Association for the Study of Pain (IASP, Chair of the PAIN and PLACEBO SIG) and the Society for Interdisciplinary Placebo Studies (SIPS, Treasurer) and locally as the CTSA TL1 Program Director at the University of Maryland. She is also a field Editor for the Journal of Pain and Section Editor for the PAIN and PAIN Reports journals.
---
Jason Noel, PharmD, BCPP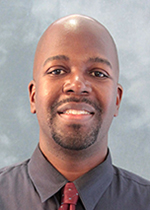 Deputy Director, Placebo Beyond Opinions Center
Associate Professor, University of Maryland School of Pharmacy
Department of Pharmacy Practice and Science.
Dr. Noel is a faculty member at the University of Maryland School of Pharmacy. He attained his Bachelor's of Science and Doctor of Pharmacy degrees at Rutgers University. He then completed residency training in Psychiatric Pharmacy Practice at University of Maryland School of Pharmacy. After joining UMB's faculty, Dr. Noel has taken on a number of psychiatric pharmacy practice roles, including in intellectual/developmental disabilities, acute psychiatry, and long-term care. He is an experienced clinical educator, serving as an instructor in UMB's Pharm.D., advance practice nursing, and physician assistant programs. He also has over ten years of experience administering the School of Pharmacy's ACPE-accredited continuing education program. His research interests include optimizing integrated treatment and contextual effects for psychiatric and behavioral disorders in people with developmental disabilities. He is board certified by the Board of Pharmaceutical Specialties in Psychiatric Pharmacy. Additionally, he is pursuing a Master's degree in Public Administration from the University of Baltimore.