UMSON Names Bindon Director of the Institute for Educators and of the Post-Master's Teaching in Nursing and Health Professions Certificate
June 2, 2022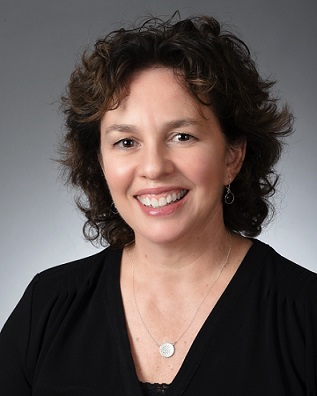 Baltimore, Md. – The University of Maryland School of Nursing (UMSON) has named Susan L. Bindon, DNP '11, MS '96, RN, NPD-BC, CNE, CNEcl, associate professor and associate dean for faculty development, as the director of the Institute for Educators and of the post-master's Teaching in Nursing and Health Professions Certificate.
As the institute's director, Bindon will guide faculty development efforts at UMSON and statewide. The institute serves a dual mission of preparing nurses for teaching roles in Maryland's academic and practice settings and providing ongoing professional development for faculty and nurse educators in clinical settings. As the program director for the teaching certificate, Bindon will work with the institute's team to address expanding nurse educator roles and to attract and recruit future nurse educators.
"Having been a part of the Institute for the past 10 years, I'm especially proud now to lead the team in its next phase of growth and influence," Bindon said. "I see the Institute as a vital part of UMSON as we strive to support our faculty's teaching excellence and as a partner for our teaching colleagues at the University and around the state."
Bindon joined UMSON in 2011 as an assistant professor. In 2018, she became the director of the Doctor of Nursing Practice Post-Master's option, in 2019 she was promoted to associate professor, and in 2021 was named the associate dean for faculty development. She also maintains a faculty practice in nursing professional development at the University of Maryland Medical Center and manages a statewide Nurse Support Program II grant, funded through the Maryland Health Services Cost Review Commission and administered by the Maryland Higher Education Commission, focused on developing clinical nursing faculty throughout Maryland.
"Dr. Bindon brings exceptional expertise in teaching innovation and the application of best practices for learning in academic and clinical settings," said Jane Kirschling, PhD, RN, FAAN, the Bill and Joanne Conway Dean of the University of Maryland School of Nursing. "The Institute for Educators has a truly distinguished legacy as a vital resource for fostering teaching excellence. Dr. Bindon builds on the extraordinary leadership of Dr. Louise Jenkins by continuing and expanding the institute's support for faculty within the School of Nursing and for academic and clinical nurse educators throughout the state and nationally. At a time when so many seasoned nursing faculty are reaching retirement age, it is critically important that we prepare the next generation of nurse educators who will in turn teach a new generation of nursing students. Dr. Bindon is superbly well qualified for this task."
Bindon succeeds the institute's founding director, Louise Jenkins, PhD '85, MS '81, RN, FAHA, ANEF, Distinguished University Professor, who will continue as a faculty member. Since its inception in 2004, Jenkins led the institute's evolution into a statewide, national, and international resource for best practices in nursing education.
# # #
The University of Maryland School of Nursing, founded in 1889, is one of the oldest and largest nursing schools in the nation and is ranked among the top nursing schools nationwide. Enrolling nearly 2,100 students in its baccalaureate, master's, and doctoral programs, the School develops leaders who shape the profession of nursing and impact the health care environment.