Nurse Leadership Institute

Maryland needs nurses who will lead changes to enhance health outcomes for its residents. In 2015, the Maryland Health Services Cost Review Commission (MHSCRC) invested $2.5 million to build nursing leadership capacity across the state and establish the Nurse Leadership Institute (NLI).
The NLI is designed to:
build leadership capacity within Maryland nursing faculty and clinicians
facilitate partnerships between faculty and clinicians for developing strategies that shape effective health care systems
prepare a nursing workforce to assume roles within these evolving systems.
Become a part of this leadership movement:
The NLI's year-long Leadership Development Program (LDP) prepares nurses to assume leadership positions and participate as full partners in developing health care delivery models that improve health outcomes for Maryland residents.
---
Our Origins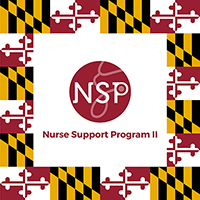 In July 2015, the Maryland Health Services Cost Review Commission approved and awarded funding for the Nurse Leadership Institute (NLI) at the University of Maryland School of Nursing. This five-year, statewide initiative was designed to build Maryland's nursing leadership capacity. The NLI's ultimate goal is to improve the health of Maryland's population in conjunction with other funded initiatives. The Commission identified nursing leadership as an essential force in shaping health care service models to accomplish this goal.
A previous Maryland Nurse Support II (NSP II) grant, awarded to the Johns Hopkins University School of Nursing, supported a two-year leadership consortium among five Maryland schools of nursing. Building on the success of that project, this grant-funded program administered through the Commission expands the size, scope, and funding of the original grant.