UMSON Receives Health Professions Higher Education Excellence in Diversity Award for Fifth Consecutive Year
October 17, 2022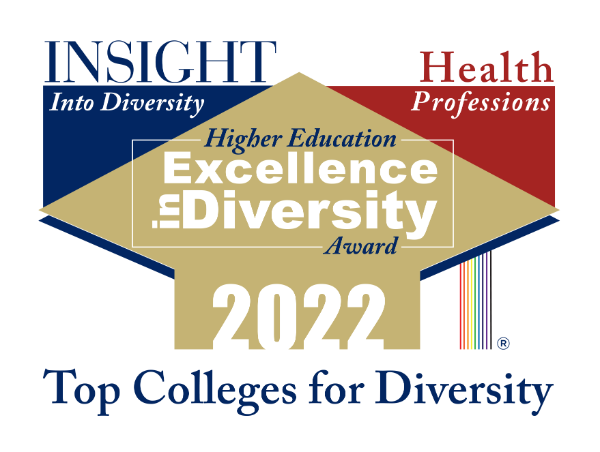 Baltimore, Md. – The University of Maryland School of Nursing (UMSON) has received the 2022 Health Professions Higher Education Excellence in Diversity (HEED) Award from INSIGHT Into Diversity magazine, the oldest and largest diversity-focused publication in higher education. This is the fifth consecutive year that UMSON has been named a HEED Award recipient.
The HEED Award recognizes colleges and universities that demonstrate an outstanding commitment to diversity and inclusion. UMSON will be featured, along with 64 other recipients, in the December 2022 issue of INSIGHT Into Diversity magazine.
"At the University of Maryland School of Nursing, our vision and goal have always been to distinguish ourselves not only as providing excellent nursing education but as being at the forefront of excellence in diversity, equity, and inclusion," said Jeffrey Ash, EdD, assistant professor and associate dean for diversity and inclusion. "To that end, receiving this Higher Education Excellence in Diversity Award for the fifth consecutive year, for half a decade straight, affirms our relentless pursuit of and commitment and unwavering dedication to maintaining and building upon that combined excellence. This is no less than critical in preparing the next generation of nursing leaders."
Health Professions HEED Award application is open to all accredited U.S. and Canadian health profession schools, including medical, dental, pharmacy, nursing, veterinary, and osteopathic medical schools. It is the only national award that honors individual institutions for being outstanding examples of schools that are committed to making diversity and inclusion a top priority across their campuses.
The HEED Award's rigorous application process recognizes an institution's level of achievement and intensity of commitment in regard to broadening diversity and inclusion on campus through initiatives, programs, and outreach; student recruitment, retention, and completion; and hiring practices for faculty and staff. UMSON's In UniSON anti-oppression position statement guides these daily efforts and interactions.
Over the past year, UMSON has expanded its areas of innovation in support of diversity and inclusion, including professional development offerings focused on taking action against microaggressions and toward being an anti-oppression organization, a Pride Month recognition defined by seven workshops focused on LQBTQ topics, and a five-week Spanish language seminar to promote a more diverse and welcoming community in honor of Hispanic and Latin Heritage Month.
# # #
The University of Maryland School of Nursing, founded in 1889, is one of the oldest and largest nursing schools in the nation and is ranked among the top nursing schools nationwide. Enrolling nearly 2,100 students in its baccalaureate, master's, and doctoral programs, the School develops leaders who shape the profession of nursing and impact the health care environment.