UMSON Launches Two Organized Research Centers Focused on Placebo Effects and Symptom Science
November 16, 2022
The Placebo Beyond Opinions and SYNAPSE Centers Focus Collaborative Efforts on Cutting-Edge Areas of Nursing Research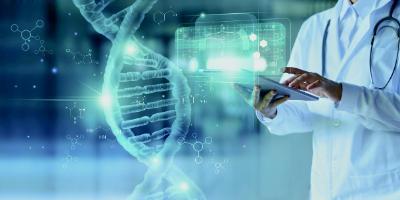 Baltimore, Md -The University of Maryland School of Nursing (UMSON) has established two new organized nursing research Centers of Excellence: the Placebo Beyond Opinions (PBO) Center and the SYNAPSE Center.
The PBO, directed by Luana Colloca, MD, PhD, MS, professor and University of Maryland, Baltimore MPower Professor, will focus on advancing unbiased knowledge of placebo effects by promoting interdisciplinary investigation of the placebo phenomenon and nurturing a higher education placebo research program.
The SYNAPSE Center, directed by Ian Kleckner, PhD, MPH, associate professor, will focus on addressing symptom science through neuroscientific and psychological approaches that include experimental research.
Both center directors have faculty appointments in UMSON's Department of Pain and Translational Symptom Science.
These two new centers join UMSON's existing three organized research centers. These centers' externally funded investigators study a variety of critical health problems, and the centers drive synergies between researchers, facilitating collaboration and knowledge transfer. In addition, they offer research-related training opportunities; inform members about the research of other center members; and provide resources that include best practices, grant opportunities, and changes in policies and procedures for grant applications. Center membership is open to faculty, staff, postdoctoral fellows, students, stakeholders, and patients.
"These two research centers will provide synergy by enticing researchers with complementary fields to work together and push research into new realms beyond the scope of our current research portfolio," said Erika Friedmann, PhD, associate dean for research. "Drs. Colloca and Kleckner are emerging forces in their respective fields and will provide the leadership to enhance research opportunities and productivity in the school and on the University of Maryland, Baltimore campus. Both centers will contribute to our knowledge about use of non-traditional methods for controlling troublesome symptoms. I am excited that these UMSON organized research centers will lead scientific discovery to enhance the health and well-being of the people of Maryland and beyond."
The PBO Center
Placebo effects can influence any treatment and condition in health care. The PBO Center will facilitate research and communication related to placebo effects and allow researchers to explore mechanistic and clinical research and to address the issues of study design and placebo responses in trials more effectively. The center will promote rigorous and systematic research on the mechanisms of placebo effects as well as the effect of placebos on variability in symptoms; treatment responses; and perception of clinical encounters based on socioeconomic factors, disparities, and diversity related to understudied populations.
The center's work will allow it to serve as a source for unbiased knowledge related to placebo responsiveness and for incorporating this research into precision medicine, which considers genetics, environment, and lifestyle to select treatments that work best for each patient. The PBO Center aims to advance research that translates into better clinical trials and practice and to educate future clinicians to incorporate knowledge of placebo effects and responses into laboratory research, clinical practice, and/or drug development more effectively.
The methods the PBO Center will pursue include mechanistic and translational research to advance scientific knowledge of placebo effects. Moreover, the center will continue promoting interdisciplinary investigation of the placebo phenomenon while nurturing higher education programs focusing on placebo research. The PBO Center is an outgrowth of a pharmacology lecture series and a placebo studies conference held at the University of Maryland, Baltimore in coordination with the University of Maryland schools of Pharmacy and Medicine.
As a researcher internationally known for her seminal work, Colloca studies the role of placebo mechanisms for optimal pain management and treatment alternatives to opioids. Her interdisciplinary lab, with experts from nursing, medicine, psychology, physics, music, and engineering, was among the first to discover that anticipating a therapy's benefit – e.g., the placebo effect – can generate true neurobiological responses.
Colloca is recognized for her work advancing knowledge of the neurobiological mechanisms of placebo and nocebo effects using a multifaced approach including psychopharmacological, neurobiological, and behavioral component approaches. Funded by federal and state agencies including, but not limited to, the National Institutes of Health (NIH) and the MPowering the State initiative, Colloca and her team conduct cutting-edge research on human endogenous pain modulation systems. The PBO Center will support the next generation of clinician scientists' interdisciplinary research to optimize symptom treatment and drug responses and networking within the University System of Maryland and other international entities to advance and disseminate placebo science.
"The placebo phenomenon occurs in a broad range of clinical contexts and trials. It occurs when a patient is given an active drug, provides informed consent, and receives information about treatment benefits and side effects," Colloca said. "Through an understanding of the underlying neurobiological mechanisms, we can take targeted actions to maximize placebo effects in clinical practice and minimize placebo responses in clinical trials for drug development. The PBO Center will be an officially recognized interdisciplinary entity to improve knowledge related to placebos, expectancies, endogenous healing processes, and drug responses with an impact ultimately on the public good of Maryland and society at large."
The SYNAPSE Center
With a stronger understanding of how symptoms manifest, researchers and doctors can predict, prevent, and treat these symptoms better. The SYNAPSE Center will encourage new perspectives by studying and treating symptoms through the lens of the psychology of mental states and perception along with their underlying neurobiological substrates (i.e., neural circuits that support thoughts and behaviors).
Through methods including brain imaging, wearable sensor technology, and high-frequency sampling of patient symptoms and behaviors, and by leveraging modern theories of emotion, consciousness, and mind-body correspondence, the center will focus on a broader approach to understanding medical symptoms in patients with a range of conditions. By understanding the mechanisms that contribute to symptoms and behaviors, the center aims to optimize and tailor treatments for patients and will foster interdisciplinary collaborations to address important clinical research problems. Members will meet these goals by developing novel perspectives, questions, study designs, measurement methods, and interventions.
Kleckner leads UMSON's Cancer Control Mind and Body Lab, which works to understand how the body and brain produce subjective feelings and to translate that knowledge into treatments that help patients with cancer feel better. His research focuses on how cancer chemotherapy causes side effects such as neuropathy and distress and how to treat these symptoms using exercise. He uses methods from psychophysiology (e.g., measuring heartbeats, skin conductance), neuroimaging, exercise science, and behavioral science with computational approaches honed from his backgrounds in physics and biophysics. Kleckner is leading two clinical trials of exercise and healthy eating for patients with cancer in Baltimore as well as a nationwide clinical trial for patients with chemotherapy-induced neuropathy. He has funding from NIH, including two R21 grants, a K07 grant, and funding from the National Cancer Institute Community Oncology Research Program network.
"Even though symptoms like pain, fatigue, nausea, and others are extremely common, they are often hard to treat because they are so poorly understood," Kleckner said. "Since the time that I was trained in the psychology and neuroscience of emotion and perception, I knew these powerful ideas could help create a paradigm shift in the study of medical symptoms. The SYNAPSE Center's founding principle is to view medical symptoms as mental states (that is, perceptions related to the condition of the body). This view complements traditional views that symptoms are direct consequences of tissue damage or some particular medical condition. I hope that by applying this new theoretical perspective in basic and clinical research alongside other scientists, patients, caregivers, and anyone else who is interested, we can better predict, prevent, and treat symptoms to ultimately allow people to live the lives they want to live."
# # #
The University of Maryland School of Nursing, founded in 1889, is one of the oldest and largest nursing schools in the nation and is ranked among the top nursing schools nationwide. Enrolling nearly 2,100 students in its baccalaureate, master's, and doctoral programs, the School develops leaders who shape the profession of nursing and impact the health care environment.