Improving West Baltimore Cardiovascular Health
August 4, 2022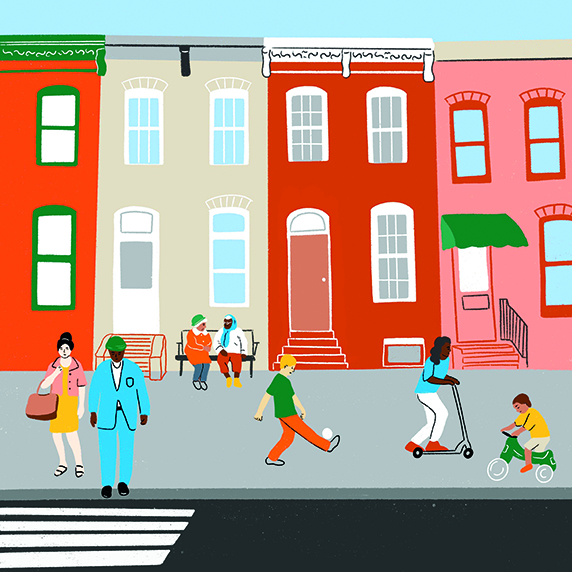 The University of Maryland School of Nursing (UMSON)'s Yolanda Ogbolu, PhD '11, MS '05, BSN '04, CRNP-Neonatal, FNAP, FAAN, associate professor; chair, Department of Partnerships, Professional Education, and Practice; and co-director, Center for Health Equity and Outcomes Research, has been awarded a $2.4M Pathways to Health Equity grant by the Maryland Community Health Resources Commission (CHRC) for a project that will address disparities in hypertension and social isolation in West Baltimore.
Yolanda Ogbolu
The project takes the form of the West Baltimore Reducing Isolation and Inequities in Cardiovascular Health (RICH) Collaborative, which seeks to achieve collective medical and social impact by bringing partner organizations together to advance common interventions for improving hypertension outcomes and social isolation.
UMSON is one of nine CHRC Pathways to Health Equity award grantees, which together will be investing a total of $13.5 million in new resources in underserved communities across the state. The grant-funded projects will address health disparities, expand access to health services, and improve health outcomes with funding made available under the Maryland Health Equity Resource Act of 2021.
"I am excited about the West Baltimore RICH Collaborative because it seeks to break down fragmentations and silos in social and medical care to advance health equity," said Ogbolu.
Ogbolu is the principal investigator on this grant, joined by co-investigators Shannon K. Idzik, DNP '10, MS '03, CRNP, FAANP, FAAN, UMSON associate professor and associate dean for the Doctor of Nursing Practice program; Kelly Doran, PhD '11, MS '08, RN, UMSON associate professor; and Charles C. Hong, MD, PhD, the Dr. Melvin Sharoky Professor of Medicine, director of cardiology research, and co-chief of cardiovascular medicine at the University of Maryland School of Medicine.