Improving Scholarship and Research
Preparing Faculty as Nurse Researchers
Increasingly complex and specialized health care required well-educated, well-prepared nurses. Changing educational demands called for a master's-prepared nursing faculty whose members could teach newly created graduate specialties. Between the 1950s and 1970s, the School of Nursing gradually built a well-educated faculty and taught it how to conduct research.
By the late 1970s, the faculty was extensively involved in research and published books, chapters, articles, and clinical studies on patient care and health care delivery.
A Health Policy First
The School of Nursing established the nation's first Nursing Health Policy master's specialty in 1979.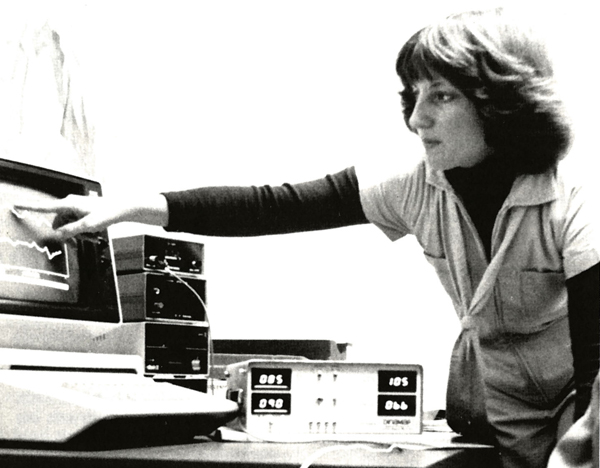 Patricia R. Liehr, a Robert Woods Johnson Foundation fellow who earned her PhD from the School of Nursing in 1987. Reproduced from The Pulse (Spring/Summer 1987).
The Degree of Scholarship
In 1984, Audrey Gift became the first graduate of the School of Nursing's doctoral program. By the mid-1990s, an average of 100 doctoral students a year worked under the direction of a nursing faculty that was, itself, largely doctoral-prepared and actively engaged in research.