Why I Give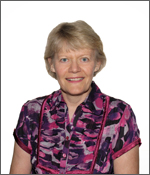 Martha Shively completed her Bachelor of Science in Nursing degree at the School of Nursing in 1972 as part of the Walter Reed Army Institute of Nursing (WRAIN) program."I feel grateful for the education I earned," says Shively, who went on to earn her master's in nursing from the University of Washington, Seattle in 1977 and her PhD in nursing from the University of Texas at Austin in 1986.
"I completed those two degrees through the GI Bill. I was fortunate to have that financial support to further my education in nursing," she says."One way I can give back to the profession of nursing is by donating to a scholarship fund." Shively recently made a gift to the School of Nursing to support graduate scholarships. Her pledge, which spans five years, will enable one student each year to receive the Martha Shively scholarship.
"These days it's more important than ever for nurses to pursue graduate education in nursing," says Shively, whose active research career included a faculty position with the San Diego State University School of Nursing and adjunct status in the Uniformed Services University of the Health Sciences, in Bethesda, Md. Her research focused on behavioral management of chronic heart disease.
Though Shively officially retired in 2010, she hasn't stopped working completely; she is finishing up a research project and continues to mentor a doctoral nursing student.
"I had a very fulfilling nursing career," says Shively."Nursing research is important and exciting. It was fun for me to look at the research questions that truly would have an impact on patient care."
As a veteran nurse anesthetist, who first worked at University of Maryland's RAdams Cowley Shock Trauma Center and then went on to serve as president of the Maryland Association of Nurse Anesthetists, John Bing, CRNA, knows how important it is to prepare nurse anesthesia students to fill a looming shortage in the specialty.
"There's clearly a need. The average age of today's nurse anesthetist is about 50 years old. We need to make sure we have a new generation ready to serve," says Bing, who worked with leaders of the School of Nursing to establish a nurse anesthesia master's specialty in 2009. "Dean Janet Allan and Dr. Patricia Morton are forward-thinking and were very receptive [to starting the nurse anesthesia specialty at the School]," says Bing."We now have our sixth class enrolled, and students are working at eight or nine clinical sites around the state of Maryland," he says proudly.
Recently, Bing created the Jihan D. Bing Memorial Scholarship, an endowed fund that will provide scholarship support for nurse anesthesia students at the School.The scholarship is named in memory of his daughter, who died at just 15 months old from complications related to spina bifida.
"Nurse anesthetists are some of the hardest working people I've ever seen. If you want to capture greatness in people, you have to give them an opportunity. People who can't afford to go to school won't go," he says in explaining his motivation for establishing the scholarship.
Bing, who serves on the School of Nursing's Board of Visitors, is also president of a nonprofit mentorship diversity program; he visits campuses around the country to give talks and workshops aimed at opening doors for people of color in nursing."Of the 44,000 nurses in the United States, only 10 percent are people of color and only 2.5 percent are African-American. That's got to change," he says. And twice each year, Bing does medical mission outreach in Nicaragua, working with a medical team to repair cleft palates in Nicaraguan children. "Once you get to a certain point," Bing says of all his philanthropic activities, "you have to give back. I feel it's my duty."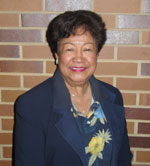 Hermi Nudo, MS, BSN '63, a retired clinical nurse specialist, continues to employ her expertise by doing consulting work and participating in medical missions to her home country of the Philippines. She is also involved with various other charities.
Nudo recently made a generous pledge to support the School of Nursing's Living History Museum, where she serves as a docent.
"I liked my experience at the School very much and I like history, so the museum was a great place for me to give," says Nudo, who also served as an associate professor at the School before retiring.
As an undergraduate at University of Maryland, College Park, Nudo was hesitant to go into nursing because she wanted a bachelor's degree from a university instead of the traditional associate's degree in nursing offered by hospital-based programs. A friend told her about the School's bachelor's degree program, one of only a few available at the time, and she switched her major immediately.
"I went on to have such a successful education and career at the School that it is important for me to do what I can to give back," says Nudo. "The more funding we have for nursing, the more opportunities there are for people to have the same opportunities I did." -PK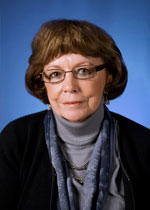 Sandra Schoenfisch, MS '76, who retired last year from her position as director of the Office of Public Health Nursing in the Florida Department of Health, recognizes the importance of directly supporting the nursing profession.
"My family has had to deal with a variety of health problems and ailing parents. It became very clear to me that there is a continuous need for professional nurses. Nurses play a critical role in so many settings," says Schoenfisch.
By making a generous multi-year pledge and bequest to the School of Nursing, both of which are unrestricted, Schoenfisch understands the importance of "greatest needs" gifts.
"I have confidence that the School will put the money where they need it most. My baccalaureate nursing school at American University closed in 1988. Given my concern for nursing education, my allegiance is with the University of Maryland School of Nursing," she says.
Read more about Sandra on page 42 of the Spring/Summer 2011 edition of NURSING magazine.‌
Lura Jane Emery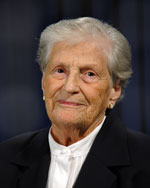 During her academic career at the School of Nursing in the late 1970's, CMDR Lura Jane Emery, MS '79, recognized a need for nurses with advanced education. This eventually led her to create the Lura Jane Emery Nursing Seminars endowed fund.
In 1950, Emery was called to Pusan, Korea; she spent the next 19 months caring for those injured in the Korean War. "The most memorable moment was when our ships were traveling up the river near Incheon with armed Chinese troops lining the banks." Fortunately, she says, "When they saw the red crosses on the side of our ships, they dropped their guns—not one shot was fired. That was indeed a miracle."
When her military career ended, Emery wasn't sure what her future would hold.
"After I retired from the Navy in 1974, I felt lost, but becoming involved in nursing again helped ease the transition," she says. She returned to Maryland and received her master's degree from the School of Nursing in 1979.
Each year, Emery's fund supports a scholarly lecture presented during the School's Evidence-Based Practice Conference. "When nurses have a good education," she says, "they can easily advance in their field." -JH
Read more about Lura Jane Emery on page 44 of the Spring/Summer 2010 edition of NURSING magazine.
Charlene M. Passmore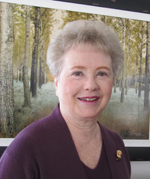 Boston native Charlene M. Passmore, BSN '77, believes in the value of education.
Recently, she made a five-year campaign commitment to the University of Maryland School of Nursing, creating the Charlene M. Passmore endowed scholarship to benefit the School's graduate students. "I believe in education, especially the one I received from the University of Maryland," she says.
After earning her diploma in nursing in Boston in 1955, Passmore got married and quickly started a family—having seven children over the next nine years. Busy raising her family, she placed her career on hold for two decades, before returning to school to earn her Bachelor of Science in Nursing degree at the School of Nursing in 1977.
She began working in the Medical-Surgical unit at Baltimore Washington Medical Center (BWMC) in 1990. Then, in 1996, she earned her master's degree in nursing from Bowie State University; the degree enabled her to become a case manager who serves as the liaison for complicated patient discharges at BWMC.
Passmore, who is Board Certified in Medical-Surgical Nursing and Case Management and is a member of the American Nurses Association and the Case Management Society of America, believes in supporting the schools that supported her and her family. In addition to the School of Nursing, she is a contributor to St. Vincent Pallotti High School, from which all of her children graduated.
By endowing a scholarship to benefit future graduate students at the School of Nursing, Passmore hopes to open doors to a new generation of nurse leaders. Looking back on her own experience, she says, "I thought it was a tough but fabulous program." -Jennifer Hale
Be a visionary partner for future generations of nurse leaders.