Maryland Action Coalition Summit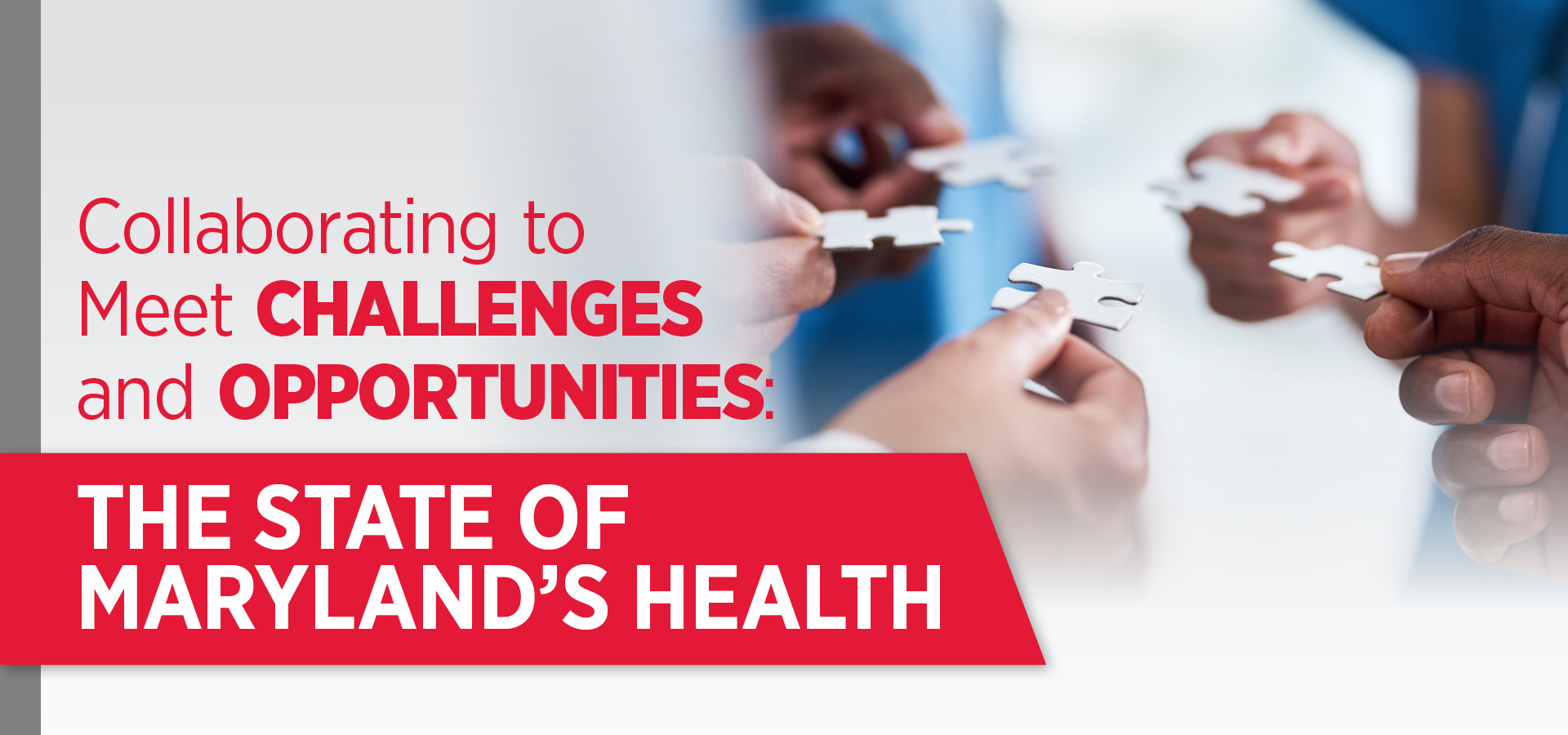 Visit the Maryland Action Coalition website.
2023 MDAC Virtual Leadership Summit:
Collaborating to Meet Challenges and Opportunities: The State of Maryland's Health
Monday, May 22, 2023
Virtual

Registration coming soon!
Overview:
The summit will explore new and innovative collaborations and partnerships to meet nursing's future health care challenges and to recognize opportunities for making diversity, inclusion, and equity a reality in the workplace.
Objectives:
Explore new care models, staffing initiatives, and support services that will cultivate the retention of a resilient, skilled, diverse nursing workforce.
Describe collaborative partnerships for preparing faculty and students linked to progressive educational programs that will meet Maryland's future health care needs.
Identify key legislative stakeholders and organizations that will fund and drive the implementation of long-term sustainable change within Maryland's health systems.
Recognize the vital role of nurses in strategizing academic and practice approaches to address the current nursing crisis.
Abstract Submission Guidelines
All abstracts must be submitted using the online submission process. We recommend reviewing the following guidelines as you prepare your abstract. If you have any questions during the submission process, please contact us at pe.nursing@umaryland.edu. Submissions are due by Feb. 1.
Review the MDAC Leadership Summit overview and objectives.
Prepare an abstract in a Word document and confirm all information is included before starting the online submission process.
In the case of multiple authors, we recommend that only the primary author (person who will present at the summit) submit the abstract and required information. The primary author will be able to send COI link to up to six co-authors.
The primary author (presenter) must provide the required information for all co-authors (including all collaborating partners) at the time of submission and whether co-authors plan to attend the summit. Abstracts that name co-authors but fail to include the required information will be considered incomplete and will not be reviewed.
Provide the title of your abstract as you want it to appear in the program.
Copy and paste the text of your abstract into the box provided in the online form. The form will accept no more than 350 words. Longer abstracts will be truncated.
Incomplete forms, alternatively formatted submissions, emailed submissions, or faxed submissions will NOT be considered for review.
You must acknowledge funding sources supporting your project in your abstract.
Review the call for abstracts Abstract Scoring Rubric.
Notification
The primary author (presenter) will receive email notification of the review committee's decision after March 18. The primary presenter is expected to relay this information to all co-authors.
Presenter Commitment and Registration
All primary presenters are expected to register for the 2023 MDAC Virtual Leadership Summit. Your commitment to present and complete your registration for the primary presenter must be received by March 25. Failure to register by this deadline will constitute a decline to present.
Guidelines for Paper Presentations
All podium presenters should allocate 15 minutes for their presentation and allow an additional five minutes for Q&A. All accepted presentations will be live, and presenters are expected to be present 15 minutes prior to start time. Additional details will be provided for accepted abstracts.
Guidelines for Poster Presentations
All accepted posters will require the primary author to record a 5-minute presentation of their poster that will be available for all participants during the virtual summit. In addition to virtual presentations, there will be a scheduled time for poster presenters to answer questions live via the virtual conference platform's chat feature (must sign into poster area 15 minutes before start time). Additional details will be provided for accepted abstracts.
MDAC reserves the right to edit the abstracts for posting.
MDAC Exemplary Leadership Award
The Maryland Action Coalition (MDAC) Exemplary Leadership Award was created in 2022 to recognize and celebrate the leadership and accomplishments exhibited beyond one's day to day role.
The nominee embodies the core values of MDAC; honors diverse experiences and perspectives; and sets an example of including others while exploring new ideas and partnerships to achieve large-scale goals.
The nominee's achievements enhance MDAC's strategic mission and the community served and advance access and opportunities for others.
2022 Inaugural Recipient: Joan Warren, PhD, RN, NPD-BC, NEA-BC, FAAN, Executive Director, MONL Inc./MNRC
Maryland Action Coalition Membership Form
Planning Committee Members
Jane Kirschling, PhD, RN, FAAN
The Bill and Joanne Conway Dean and Professor,University of Maryland School of Nursing
Co-Chair, Maryland Action Coalition
Patricia Travis, PhD, RN, CCRP
Senior Associate Director, Clinical Trials, Johns Hopkins Medicine
Secretary, American Nurses Association
Co-Chair, Maryland Action Coalition
Lynn Marie Bullock, DNP, RN, NEA-BC
Assistant Professor and Director, Office of Professional Education, University of Maryland School of Nursing
Giordana Segneri, MA
Assistant Dean for Marketing and Communications, University of Maryland School of Nursing
Sonia Smith, BS
Senior Program Specialist, Office of Professional Education, University of Maryland School of Nursing
Enjoli Sonnier, MBA, MS
Associate Director of Events, University of Maryland School of Nursing
Stephanie White, MA
Office Manager, Office of the Dean, University of Maryland School of Nursing
Rebecca Wiseman, PhD, RN
Associate Professor, University of Maryland School of Nursing at the Universities at Shady Grove
Director, Maryland Nursing Workforce Center