News Releases
University of Maryland School of Nursing to Celebrate 50th Anniversary of Community/Public Health Specialty
September 1, 2016
Celebration to include lecture and alumni event.
Baltimore, Md. – The University of Maryland School of Nursing (UMSON) will celebrate the 50th anniversary of its Community/Public Health (CPH) Nursing master's specialty with two events—a lecture on Friday, Sept. 16, and an alumni event on Saturday, Sept. 17.
CPH's 50th anniversary lecture will feature Patricia Butterfield, dean emerita and professor, Washington State University School of Nursing, who will speak on Thinking Upstream: Nurses Working to Address Climate Change in Public Health. The lecture, which is open to the public and free of charge, begins at 4 p.m. at UMSON, located at 655 W. Lombard Street, Baltimore. A reception will follow.
On Saturday, CPH will host a celebration for all alumni, faculty, and current students of the specialty. Saturday's event will feature a panel of CPH alumni leaders from every decade, including Marlene Cianci, PhD, MS '66, BSN '65, a member of UMSON's first cohort of CPH graduates in 1966. Carolyn Nganga-Good, MS '07, BSN '05, RN, a 2007 graduate of the specialty; health programs administrator, Baltimore City Health Department; and Maryland's Robert Wood Johnson Foundation Public Health Nurse Leader, will speak about Creating a Culture of Health during the program on Saturday.
In addition to the celebrations, UMSON is encouraging donations to endow a CPH scholarship for future students in honor of long-time faculty member Claudia Smith, PhD, MPH, BSN '65, RN-BC. UMSON's master's specialty program prepares students for advanced practice in community/public health nursing. With a strong focus on population health, social justice, and evidence-based programs, the curriculum provides students the opportunity to explore a range of topics.
For more information, visit www.nursing.umaryland.edu/news-events/events/.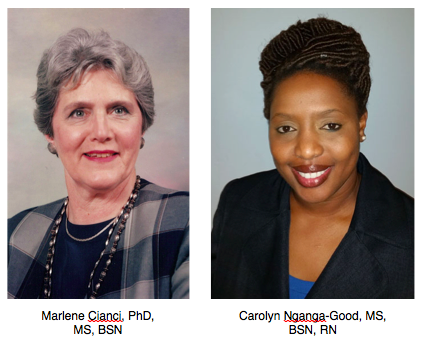 # # #
The University of Maryland School of Nursing, founded in 1889, is one of the oldest and largest nursing schools in the nation. Enrolling more than 1,700 students in its baccalaureate, master's, and doctoral programs, the School develops leaders who shape the profession of nursing and impact the health care environment.