News Releases
University of Maryland School of Nursing Dean, Faculty Member, Four Alumnae, And School Chapter Honored At Sigma Convention
November 7, 2017
Recipients recognized for efforts in technology, media, chapter excellence, research, education, practice, and leadership.
Baltimore, Md. – Dean Jane M. Kirschling, PhD, RN, FAAN, University of Maryland School of Nursing (UMSON); a faculty member; four alumnae; and the School's local Pi Chapter were honored at Sigma's (also known as Sigma Theta Tau International, the Honor Society for Nursing) 44th Biennial Convention in Indianapolis, Indiana. The awards recognized health care professionals for their contributions to professional excellence.
Kirschling received Sigma's Melanie C. Dreher Outstanding Dean Award for Excellence in Chapter Support, which honors a dean who is an active participant in the chapter and is engaged in supporting Sigma chapter activities. The awardee also provides significant support from the school to the chapter while championing faculty and student involvement in chapter activities and encouraging faculty and student participation in local, regional, and/or global Sigma activities.
Erika Friedmann, PhD, professor and associate dean of research, was named an honorary member of Sigma. The organization bestows honorary membership upon individuals of national or global influence who are not eligible for regular membership but have furthered the course of health care and demonstrate sustained superior achievements that have contributed to the advancement of nursing and health care at the national or global levels.
The four alumnae who received awards at Sigma's convention were:
Janice Hoffman, PhD '06, RN, ANEF
Robin P. Newhouse, PhD '00, MS '99, BSN '87, RN, NEA-BC, FAAN
Elizabeth Sloand, PhD, MS '86, CPNP, FAAN
Nancy Sullivan, DNP, MS '92, BSN '75, RN
Sloand earned the Audrey Hepburn Award for Contributions to the Health and Welfare of Children, presented each biennium to a nurse who has made significant contributions to the health and wellbeing of children, and Newhouse earned the Dorothy Garrigus Adams Award for Excellence in Fostering Professional Standards, which recognizes leadership in encouraging the use and promotion of growth of professional standards. Hoffmanand Sullivan received The Capstone International Nursing Book Award for their publication, Medical-Surgical Nursing: Making Connections to Practice.
"We are thrilled that Dr. Friedmann has been named an Honorary Member of STTI in recognition of her international standing as a researcher and scientist. We also warmly congratulate our alumnae on their prestigious awards," Kirschling said. "It is truly a privilege to be a part of the School of Nursing's Pi Chapter, which fosters nursing excellence not only among our own students, faculty, and alumni, but also among nurses throughout the region; being recognized for chapter support is indeed an honor and quite humbling."
Additionally, UMSON's local Pi Chapter was recognized through the Showcase of Regional Excellence for its efforts to fulfill Sigma's Presidential Call to Action, which asks chapters to demonstrate influence through advocacy, policy, philanthropy, and/or lifelong learning. Pi Chapter was recognized at the regional level in the lifelong learning category for its partnership with the School's Office of Professional Development to co-sponsor and support the Ann Ottney Cain Lecture in Psychiatric Mental Health Nursing and the Virginia Lee Franklin Lecture, both part of the annual Dean's Lecture Series, and the Summer Institute in Nursing Informatics.
Sigma seeks to advance world health and celebrate nursing excellence in scholarship, leadership, and service. Membership is offered to baccalaureate and graduate nursing students who have demonstrated excellence by scholarship. Nurses who exhibit exceptional achievements in nursing can also be invited to join via the Nurse Leadership option.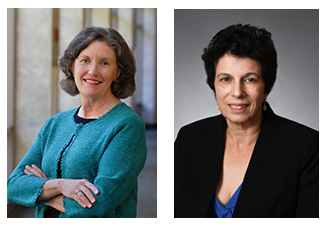 # # #
The University of Maryland School of Nursing, founded in 1889, is one of the oldest and largest nursing schools in the nation and is ranked among the top 10 nursing schools in the United States. Enrolling more than 1,900 students in its baccalaureate, master's, and doctoral programs, the School develops leaders who shape the profession of nursing and impact the health care environment.