News Releases
Resnick Receives University System of Maryland Board of Regents Award for Mentoring
May 1, 2015
Awardees have demonstrated exemplary achievement in one of four categories.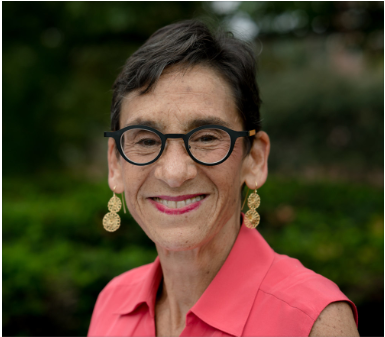 Baltimore, Md. – Barbara Resnick, PhD '96, RN, CRNP, FAAN, FAANP, professor and Sonia Ziporkin Gershowitz Chair in Gerontology at the University of Maryland School of Nursing (UMSON), has been named a 2015 University System of Maryland (USM) Faculty Award recipient. Resnick was one of 16 award winners selected by the institutions and the USM Foundation.
One of the highest honors bestowed by the Board of Regents, the Regents Faculty Awards recognize exemplary faculty achievement in public service; teaching; mentoring; or research, scholarship, and creative activity. Awardees are selected by the Council of University System Faculty and submitted to the Board for approval. Resnick, who has been a faculty member at UMSON for more than 20 years, received the mentoring award.
"During Dr. Resnick's tenure at the University of Maryland School of Nursing, she has mentored and helped prepare countless students for the nursing workforce. She has gone above and beyond in providing her students with invaluable learning experiences through scholarship and hands-on clinical opportunities," said UMSON Dean Jane M. Kirschling, PhD, RN, FAAN. "Dr. Resnick's passion for fostering student development and achievement is remarkable and should be celebrated."
During her tenure at UMSON, Resnick, has served as a primary mentor to 19 funded pre-doctoral and post-doctoral students in nursing, social work, pharmacy, and medicine. All of them have gone on to academic careers. She also organizes workshops and dissemination programs, funded by the Hartford Foundation, to teach junior faculty members and students how to write articles and publish their work. Since 2010, she has published nearly 100 peer-reviewed papers, most of which are published or co-authored with mentees. Additionally, Resnick maintains a clinical faculty practice at a continuing care retirement community in Baltimore, where she actively involves students and junior faculty members, applying theoretical principles to actual cases.
"I have a philosophy that you never lose anything by giving it away and mentoring is consistent with that thought," Resnick said. "Mentoring is a passion of mine whether it is a student or a faculty member. I feel like a success when I'm able to watch each mentee go off on their own. It is an honor to be considered for this award among the many amazing faculty in the University's system."
# # #
The University of Maryland School of Nursing, founded in 1889, is one of the oldest and largest nursing schools, and is ranked sixth nationally. Enrolling more than 1,600 students in its baccalaureate, master's, and doctoral programs, the School develops leaders who shape the profession of nursing and impact the health care environment.