News Releases
Resnick Awarded National Institutes of Health Grant to Study Challenges of Assisted Living Care
April 11, 2016
Assistant living residents functional decline often a result of how care is provided.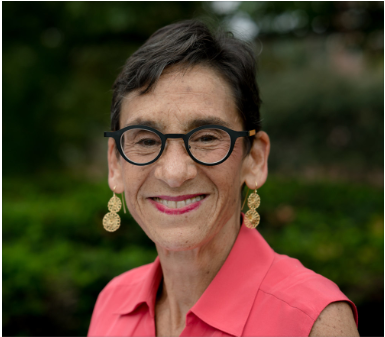 Baltimore, Md. – Barbara Resnick, PhD '96, RN, CRNP, FAAN, FAANP, professor and Sonia Ziporkin Gershowitz Chair in Gerontology at the University of Maryland School of Nursing, has been awarded a five-year, $1,602,489 grant from the National Institutes of Health for the research project, Dissemination and Implementation of Focused Care for Assisted Living. Resnick is the principal investigator for the project.
Currently, more than 31,000 assisted living (AL) settings nationwide serve approximately 750,000 older adults. Almost 50 percent of AL residents require assistance with activities of daily living, such as bathing, dressing, and walking. In addition, the majority of AL residents require help with meal preparation and medication management. According to Resnick, AL residents typically become sedentary after moving in and continue to experience functional decline beyond what is expected from disease progression. This decline is caused by many factors including the way that care is provided. Caregivers tend to complete all activities of daily living for residents, which decreases the opportunities for these individuals to engage in range-of-motion and physical activities, leading to decline in function.
Function Focused Care is an intervention that helps caregivers change how care is provided and teaches them how to engage residents in functional tasks and physical activity. Research has shown that residents who have been exposed to Function Focused Care demonstrate maintained or improved function, and are less likely to be transferred to the hospital for non-fall related events. In implementing Function Focused Care in AL settings, Resnick's team developed a theory-based, four-step approach, Function Focused Care for Assisted Living, based on the social-ecological model, social cognitive theory, and the Evidence Integration Triangle (FFC-AL-EIT). This study will test the implementation of FFC-AL-EIT across 96 assisted living facilities in Maryland, Pennsylvania, and Massachusetts.
"Our research has shown that function-focused care approaches can help maintain function, increase time spent in physical activity, and decrease transfers to the acute-care settings," Resnick said. "It is time to demonstrate how to implement a function-focused care approach in these settings and ensure that this becomes the norm when providing care to those who reside in assisted living facilities."
# # #
The University of Maryland School of Nursing, founded in 1889, is one of the oldest and largest nursing schools. Enrolling more than 1,700 students in its baccalaureate, master's, and doctoral programs, the School develops leaders who shape the profession of nursing and impact the health care environment.