News Releases
University of Maryland School of Nursing Professor Co-Authors Book Addressing Workplace Violence in Health Care Settings
May 6, 2015
An estimated 80 percent of nurses acknowledge they do not feel safe in the workplace.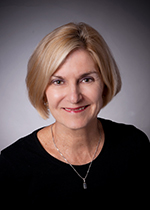 Baltimore, Md. – Jane Lipscomb, PhD, RN, FAAN, professor, University of Maryland School of Nursing, and Matt London, MS, adjunct professor, have written a book on workplace violence. Not Part of the Job: How to Take a Stand Against Violence in the Work Setting, which was recently published by the American Nurses Association (ANA), addresses workplace violence for front line nurses and health care workers.
According to the ANA, 80 percent of nurses do not feel safe in the workplace. Workplace violence, a dangerous and complex occupational hazard in the modern health care work environment, presents challenges for nurses, other health care employees, management, labor unions, and regulators. However, violence from patients, visitors, and coworkers is often tolerated and explained as part of the job in the fast-paced, stressful health care delivery workplace. This book offers guidance to practicing nurses on how they can better protect themselves against a wide range of unacceptable behaviors.
"This topic is personal for me because a close childhood friend, who also happened to be a nurse, was killed while at work," Lipscomb said. "During this time period, I met with health care workers who were seriously injured by patient violence. I was determined that I wanted to do something to prevent other workers from being assaulted."
Lipscomb says the problem of workplace violence in health care and social assistance workplaces is widespread, and continues in part because of a strong reluctance to fully acknowledge and address the problem. Addressing violence in health care requires very purposeful organizational processes conducted by very specific organizational structures. Nurses who are knowledgeable about this ongoing problem often provide key leadership for organizations undertaking the development of workplace violence prevention programs, but must do so using local evidence generated at the facility level. In some cases, tools such as state regulations and federal workplace safety policies provide important impetus and support for nurses and hospitals undertaking these transformational programs.
# # #
The University of Maryland School of Nursing, founded in 1889, is one of the oldest and largest nursing schools, and is ranked sixth nationally. Enrolling more than 1,600 students in its baccalaureate, master's, and doctoral programs, the School develops leaders who shape the profession of nursing and impact the health care environment.