News Releases
Lessans Named Director of Clinical Nurse Leader Option at University of Maryland School of Nursing
April 20, 2015
Director is responsible for developing and implementing program's policies and procedures.
‌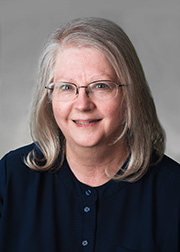 Baltimore, Md. – Jane M. Kirschling, PhD, RN, FAAN, dean, University of Maryland School of Nursing (UMSON), recently announced the appointment of Assistant Professor Sherrie Lessans, PhD '10, RN, as director of the School's Clinical Nurse Leader (CNL) option. Lessans has been a faculty member at UMSON since 2008.
"Dr. Lessans is a well-respected member of our faculty who has made invaluable contributions to the nursing program at the University of Maryland School of Nursing," Kirschling said. "She played a major role in the revision of the CNL curriculum and works closely with our CNL students. Dr. Lessans exudes the attributes that we are looking for in the leader of our program, and I am confident that she will continue to help advance the mission of the School."
Lessans, currently an assistant professor in the Department of Pain and Translational Symptom Science, has an active program of research that focuses on the mechanism underlying the development and persistence of neuropathic pain. In her new role, Lessans will be responsible for the development, implementation, and evaluation of the CNL option's policies, and procedures. She will also provide leadership in program coordination; curriculum planning; student recruitment, retention and advisement; and didactic instruction.
"This is such an exciting time to assume this important role. I have a strong passion for entry-level education and the Clinical Nurse Leader option," Lessans said. "It is a privilege to work with this amazing faculty and staff, diligently working to prepare future nurses to shape a culture of safety and best outcomes for patients."
Lessans earned a PhD from UMSON; a Master of Science in Nursing degree from the University of North Carolina at Chapel Hill; and a Bachelor of Science in Nursing degree from the Medical College of Virginia at Virginia Commonwealth University.
# # #
The University of Maryland School of Nursing, founded in 1889, is one of the oldest and largest nursing schools, and is ranked sixth nationally. Enrolling 1,700 students in its baccalaureate, master's, and doctoral programs, the School develops leaders who shape the profession of nursing and impact the health care environment.