News Releases
University of Maryland School of Nursing's Bindon Engages in Two National Leadership Opportunities
October 15, 2019
Associate professor named ANPD president-elect and selected as an inaugural ELAN fellow by AACN.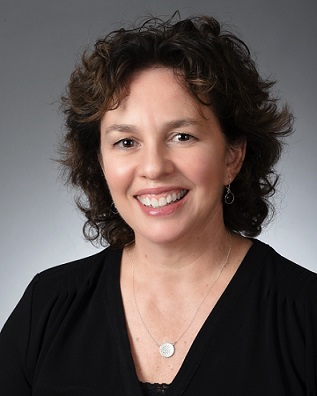 Baltimore, Md.–Susan L. Bindon, DNP '11, RN-BC, CNE, CNEcl, University of Maryland School of Nursing (UMSON) associate professor and director, Doctor of Nursing Practice post-master's option, has been named president-elect of the Association for Nursing Professional Development (ANPD). She has also been selected as a member of the inaugural class of the American Association of Colleges of Nursing's (AACN) Elevating Leaders in Academic Nursing (ELAN) Fellows, a revamped successor to the Leadership for Academic Nursing Program.
Bindon was named president-elect of the ANPD in spring 2019 and will assume the role of president in May 2020. ANPD's mission is to advance quality health care by defining and promoting nursing professional development practice. As the incoming president, Bindon looks forward to continuing to advocate for nurses in professional development and the important work they do to ensure health care team members are well prepared and practice safely. Bindon, a member of ANPD member for 12 years, served on the Board of Directors from 2012-14 and as the editor of the Journal for Nurses in Professional Development from 2014-18.
In the yearlong ELAN fellowship, designed for aspiring faculty leaders, Bindon will benefit from a focused assessment experience, a range of content and exercises related to successful executive leadership, and the opportunity to establish a peer network that fosters long-term partnerships and collegial support. The class of 38 fellows, selected from across the United Sates through a competitive process, includes those with a variety of backgrounds, experiences, and skills needed to be leaders in academic nursing.
Bindon attended the inaugural ELAN program, held July 28-Aug. 2 in Chaska, Minnesota, where she participated in intensive classes and exercises designed to build leadership skills and prepare for more senior roles in academic nursing administration. The fellowship, provides access to an online community, two four-hour e-learning workshops, and peer group discussions. Individualized coaching and mentoring are also available.
"I was extremely fortunate to have the opportunity to participate in this AACN program," says Bindon. "I hope to share and apply what I am learning from ELAN here at the School of Nursing as we move into the future. I am also excited to engage with ANPD members and stakeholders in my new role role as the nursing professional development practice continues to evolve."
Along with her administrative role at UMSON, Bindon teaches in UMSON's Institute for Educators and mentors faculty across various settings. She also maintains a faculty practice in nursing professional development at the University of Maryland Medical Center and manages a statewide Nurse Support Program II grant focused on developing clinical nursing faculty. Bindon presents regularly and has authored articles and book chapters on professional development, leadership, and online learning.
# # #
The University of Maryland School of Nursing, founded in 1889, is one of the oldest and largest nursing schools in the nation and is ranked among the top nursing schools nationwide. Enrolling nearly 2,000 students in its baccalaureate, master's, and doctoral programs, the School develops leaders who shape the profession of nursing and impact the health care environment.