News Releases
Temporary Halt Ends, Hands-On Learning Returns
August 12, 2020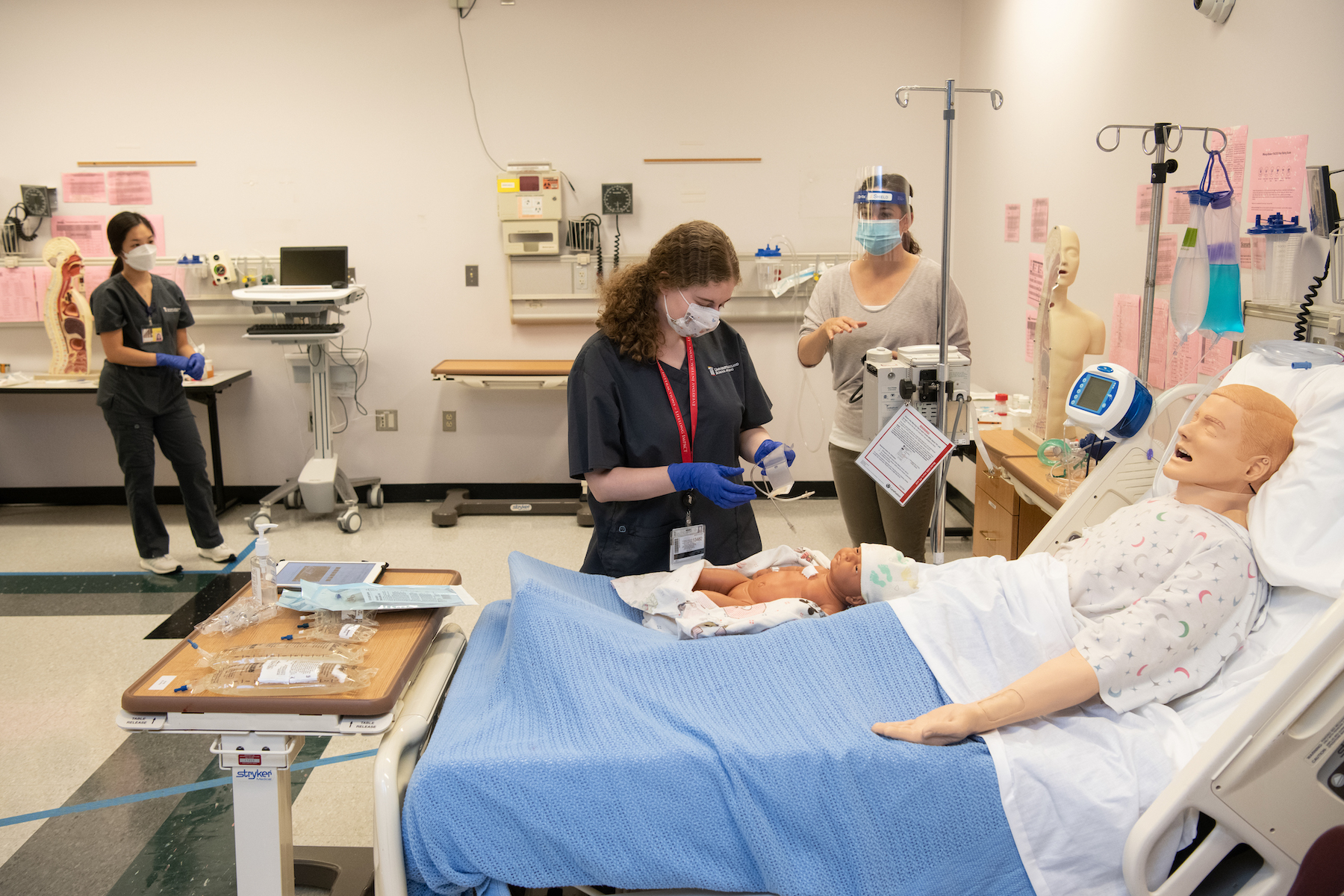 In Shira Devorah's first semester in the Master of Science in Nursing Clinical Nurse Leader option at the University of Maryland School of Nursing (UMSON) last spring, disappointment was not a planned part of the curriculum.
That was before March 21, when clinical placement guidelines were put into place at the University of Maryland, Baltimore (UMB) in response to the novel coronavirus (COVID-19) pandemic. Under the guidelines, all in-person experiential learning activities with patients and clients were halted and converted to virtual activities, and distance simulation was encouraged.
While understanding the need for such policies, Devorah said she felt like she was missing out on one of the most valuable aspects of her education: learning in a clinical setting.
Thankfully, the disappointment was short-lived.
Herculean efforts by UMSON faculty, staff, and partner institutions have resulted in reopening the doors to experiential learning. By the start of UMSON's summer semester, with a host of safety protocols in place, Devorah and her classmates were participating in face-to-face simulation and in clinical experiences at the University of Maryland Medical Center (UMMC). Additional students will participate in hands-on learning as of the fall semester.