News Releases
Three University of Maryland School of Nursing Faculty Members Selected as Fellows of the American Association of Nurse Practitioners
June 23, 2020
Fellows are dedicated to the global advancement of nurse practitioners and high-quality health care.
Baltimore, Md. – The University of Maryland School of Nursing (UMSON) proudly announces that three of its faculty have been named 2020 Fellows of the American Association of Nurse Practitioners (AANP):
Bimbola F. Akintade, PhD '11, MS '05, MBA, MHA, BSN '03, CCRN, ACNP-BC, NEA-BC,

FAANP,

assistant professor and associate dean for the Master of Science in Nursing program

Kristen Rawlett, PhD '14, FNP-BC,

FAANP,

assistant professor

Jan Wilson, DNP '09, MS '94, BSN '74, CRNP, NNP-BC,

FAANP,

assistant professor and director of UMSON's Doctor of Nursing Practice Neonatal Nurse Practitioner specialty

.
UMSON alumnae Kathleen Cox, DNP '14, MS '07, and Stefanie Glenn, MS '02, BSN '00, have also been selected as Fellows.
The AANP is the largest professional membership organization for nurse practitioners (NPs) of all specialties, representing the interests of the more than 290,000 licensed NPs in the United States. The association's Fellows are NP leaders who have made outstanding contributions to education, policy, clinical practice, or research. AANP Fellows work toward furthering the profession, developing nurse leaders, and enhancing AANP's mission of empowering NPs to promote and advance high-quality health care. The five UMSON faculty and alumni will be inducted as of June 28; as members of AANP's 20th cohort of fellows, they will join more than 800 other fellows nationally.
"We are extremely proud of our newly elected fellows and congratulate them on this tremendous honor," said UMSON Dean Jane M. Kirschling, PhD, RN, FAAN. "It is gratifying that they have been recognized by their peers for their contributions to health care as nurse leaders. It is a testament to their ongoing efforts to further the role of nurse practitioners and advance excellence in nursing."
NPs assess, diagnose, and treat acute and chronic diseases as well as counsel, coordinate care, and educate patients regarding their illnesses, bringing a comprehensive perspective to health care. Americans make more than 1.06 billion visits to NPs annually. NPs are poised to deliver increasingly more of the nation's primary care services, supplementing the current physician-based primary care workforce, which is under enormous strain. Nearly 20 million Americans gained health insurance coverage under the Affordable Care Act, enacted in 2010, which included provisions to bolster primary care provided by nurse practitioners.
The AANP provides legislative leadership at the local, state, and national levels; promotes excellence in practice, education, and research; and establishes standards that best serve NPs' patients and other health care consumers.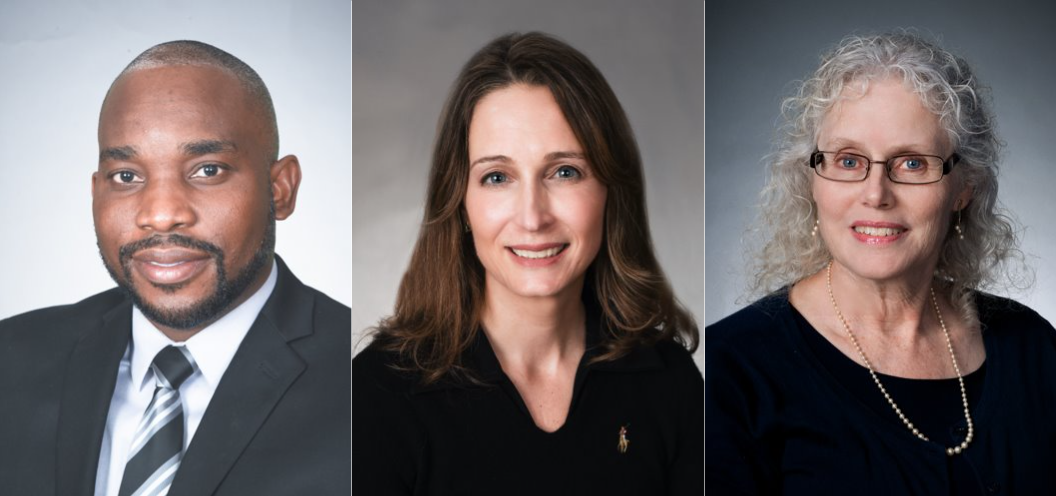 (left to right: Akintade, Rawlett, and Wilson)
###
The University of Maryland School of Nursing, founded in 1889, is one of the oldest and largest nursing schools in the nation and is ranked among the top nursing schools nationwide. Enrolling nearly 2,000 students in its baccalaureate, master's, and doctoral programs, the School develops leaders who shape the profession of nursing and impact the health care environment.