UMSON Names Wulf Director of the Master of Science in Nursing Clinical Nurse Leader Option
September 1, 2022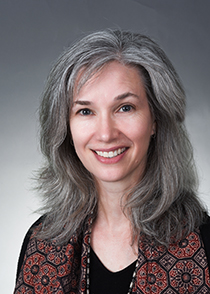 Baltimore, Md. – The University of Maryland School of Nursing (UMSON) has appointed Janet Armstead Wulf, DNP '19, MS '06, RN, CNL, CHPN, CNE, assistant professor, as director of its entry-into-nursing Master of Science in Nursing Clinical Nurse Leader (CNL) option.
Wulf will draw on her expertise in critical care nursing and hospice and palliative care nursing to oversee the CNL option, one of UMSON's four Master of Science in Nursing (MSN) specialties. Her role includes guiding faculty, overseeing student admission and progression, and program recruitment and marketing. She will also focus on revising program curricula to align with new American Association of Colleges of Nursing (AACN) Essentials. The Essentials provide a framework to deliver stronger skills-based education and prepare graduates to meet patient needs; UMSON is working toward rolling out the new advanced curriculum in 2024. Wulf will also focus on promoting the CNL option as a fulfilling pathway to entering nursing practice and preparing for nurse leadership roles.
A CNL is a master's-educated registered nurse who collaborates with health care providers to ensure effective, efficient care; improve patient outcomes; and lead health care teams. When AACN introduced the CNL role in 2003, it was the first new nursing role in nearly 40 years. Ranked No. 1 or 2 for the entire period U.S. News & World Report ranked such programs, the UMSON CNL option is for those driven to improve health care and patient outcomes.
"Dr. Wulf brings insightful expertise to her role as the program director for the CNL option," said Lori A. Edwards, DrPH, BSN '80, RN, CNS-PCH, BC, assistant professor and interim associate dean for the MSN program. "As an alumna of both UMSON's CNL and the Doctor of Nursing Practice programs, she clearly exemplifies the high-quality, visionary leadership skills that are the foundational core of the School of Nursing. Her clinical practice as a gerontologic nurse practitioner in palliative care will also be a valuable contribution to her leadership. She will lead this program into new and exciting directions, contributing to a bright future for nursing."
A member of the first cohort of UMSON CNL students when the program was introduced in 2006, Wulf later joined UMSON in 2013 as a clinical instructor in the School's Bachelor of Science in Nursing program and the CNL option. She had previously served as an adjunct faculty member, teaching assessment and fundamentals skills labs as well as the CNL practicum course.
Wulf later earned her Doctor of Nursing Practice degree in UMSON's Adult-Gerontology Primary Care Nurse Practitioner specialty. She also holds a Bachelor of Science in Textiles and Design from UC Davis in California.
###
The University of Maryland School of Nursing, founded in 1889, is one of the oldest and largest nursing schools in the nation and is ranked among the top nursing schools nationwide. Enrolling nearly 2,100 students in its baccalaureate, master's, and doctoral programs, the School develops leaders who shape the profession of nursing and impact the health care environment.