"MPowering" Collaboration and Innovation
December 15, 2021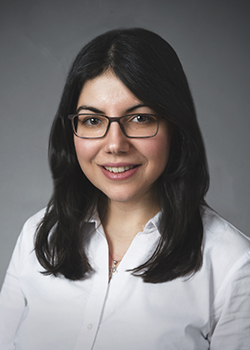 The MPower Professorship recognizes, incentivizes, and fosters collaborations between faculty who are working together on the most pressing issues of our time.

To be considered for the MPower Professorship, faculty must demonstrate collaboration on strategic research that would be unattainable or difficult to achieve by UMB or UMCP acting independently of one another, and must embrace the mission of MPower — to collaboratively strengthen and serve the state of Maryland and its citizens.
Each professor will receive $150,000, allocated over three years, to apply to their salary or to support supplemental research activities. These funds recognize, enable, and support strong collaborations between faculty in the joint research enterprise between UMB and UMCP.
"With this investment, we are accelerating the pace of our research and the pace of our impact on the lives of Marylanders," said UMB President Bruce E. Jarrell, MD, FACS. "By supporting these MPower Professors, we are recognizing the commitment and drive they've already shown, and we are opening up new possibilities for their work, giving them the freedom to think big, tackle new problems, and achieve results much quicker than ever before."
Research areas will focus on pain modulation, quality control of vaccines and the study of ways in which symptoms of schizophrenia can be detected, according to UMB's newly announced MPower Professors, Bruce Yu, PhD, a professor of pharmaceutical sciences at the University of Maryland School of Pharmacy (UMSOP) and director of the School's Bio- and Nano-Technology Center; Deanna L. Kelly, PharmD, BCPP, professor in the Department of Psychiatry at the University of Maryland School of Medicine (UMSOM) and an affiliate professor at UMSOP; Luana Colloca, MD, PhD, MS, professor, Department of Pain and Translational Symptom Science at the University of Maryland School of Nursing (UMSON) and adjunct professor, Department of Anesthesiology, UMSOM; and Rao P. Gullapalli, PhD, MBA, MS, professor and vice chair for research in the Department of Diagnostic Radiology and Nuclear Medicine at UMSOM as well as the administrative director of the Center for Advanced Imaging Research within the department.
Luana Colloca, MD, PhD, MS, is an internationally known researcher on the role of placebo mechanisms for optimal pain management and treatment of alcohol and drug use disorders.
"It has been a wonderful feeling," Colloca said on being named an MPower Professor. "I've been working with UMCP for three to four years now and we have done things that my lab alone or his lab alone might not have been able to do, so this collaboration has been very productive and enjoyable."
Monies from the professorship will be used to strengthen the collaboration between UMB and UMCP, Colloca said. "In particular, we want to focus on the next generation of scientists here at the University of Maryland School of Nursing. MPower Scholars (from College Park) can come here to continue work on their projects, not just in summer but in general, come to UMB to have an experience in science and research that they would not otherwise have unless they came to UMB."
Collaborating in the field of neuroscience and research of the science of pain can lead to a "real way to translate our knowledge to improve lives for people who suffer from chronic pain," Colloca said.
She learned of receiving the award after getting an email from Jarrell's office inviting her to an urgent Zoom call. "I didn't expect it at all. I was thrilled."
Colloca said she will spend some time thinking of what she wants to do in the next three years and how the funds can be best used to expand collaboration between UMB and UMCP regarding research on placebos and pain modulation.
"We can do things that can make research on placebos and virtual reality even more tangible, so that students can get excited and we attract brilliant brains to work with us."