Linda Costa, PhD, RN, NEA-BC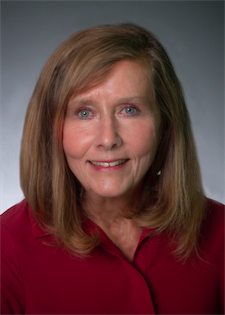 Assistant Professor, OSAH
Address: 465B
Phone Number: 410-706-5712
costa@umaryland.edu
Education
PhD, The Catholic University of America, Washington, DC, 1999
MSN, The Catholic University of America, Washington, DC, 1982
BSN, University of Maryland School of Nursing, Baltimore, MD, 1976
Research
READI (Implementing Discharge Readiness Assessment As A Standard Nursing Practice). Co-I. American Nurses Credentialing Center Grant. 2014-2017.
Medication Management: Transition from Hospital to Home, PI, Dorothy Evan Lynn (DEL) Grant. 2010-2013.
Nurses Perception of Art as Reflective of Practice.PI, Nu Beta Chapter, STTI 2010-2011.
Pilot study to test reliability and validity of the Johns Hopkins Fall Risk Assessment Tool (JHFRAT); Co-I, Dorothy Evan Lynn (DEL) Grant. 2009-2011.
Nursing-Pharmacy Collaboration on Medication Reconciliation: A Novel Approach to Information Management; PI, RWJ Foundation award. 2007-2009.
Publications
Scala E, Costa L. (2014). Using appreciative inquiry during care transitions: an exploratory study.J of Nurs Care Qual.29 (1): 44-49. DOI: 10.1097/NCQ.0b013e31829a8416
Davis-Ajami, M.L. Costa, L. (2014).Gap analysis: Synergies and opportunities for effective nursing leadership. Nursing Economics. 32(1): 17-25.
Kashini M, Eliasson A, Vernalis M, Costa L, Terhaar, M. (2013). Improving assessment of cardiovascular disease risk by utilizing family history: an integrative literature review. J of Cardiovascular Nurs. DOI: 10.1097/JCN.0b013e318294b206
Weiss M, Costa L, Yakusheva O, Bobay K. (2013). Validation of patient and nurse short forms of the readiness for hospital discharge scale and their relationship to return to hospital. Health Affairs. DOI: 10.1111/1475-6773.12092.
Corbett, C., Costa, LL., Balas, M., Burke, WJ., Feroli, ER., Daratha, KB., (2012). Facilitators and challenges to conducting interdisciplinary research. Medical Care. Accepted for publication.
Feldman LS., Costa LL., Feroli ER, Jr., et al. (2012). Nurse-pharmacist collaboration on medication reconciliation prevents potential harm. J Hosp Med. Feb 27 2012.
Costa, L., Poe, S. & Lee, M. (2011). Challenges in Posthospital Medication Management: Nurses as Coaches for Medication Management. Journal of Nursing Care Quality, 26(3).
Costa, L. & Poe, S. (2008). Nurse-led interdisciplinary teams: challenges and rewards. Journal of Nursing Care Quality, 23(4), October-December, 292-295.
Presentations (International)
Evidence-based Practice High Level Train the Trainers Sponsored by Journal of Chinese Nursing Management, Xiamen China (2015)
Chinese Global Nursing Leadership Collaboration: Chinese Evidence-based Practice Immersion Program, STTI. Hong Kong (2014)
Webinar Series: Using Johns Hopkins Nursing Model Exemplars – September 2012 - February2013, IMD Consulting Beijing China. (2013)
Evidence-based Practice Introduction Sponsored by Chengdu Health Bureau, Chengdu China (2012)
Evidence-based Practice High Level Train the Trainers Sponsored by IMD Consultants, July Beijing China. (2012)
Clinical Academic Practice Partnership: Perspectives from the United States and Australia STTI, Brisbane Australia presented by co-author Kay Edgecombe, MN, RN Flinders University, Australia (2012)
Evidence-based Practice Nursing Symposium. Sponsored by China Nursing Committee under Chinese Hospital Association .March Beijing China (2012)
Post-Hospital Medication Discrepancies: the Safe Care Gap. 22nd International Nursing Research Congress, STTI. Cancun. (2011)
Primary Teaching Areas
NURS 834: Translating Evidence to Practice
NSNP 815: Leadership and Interprofessional Collaboration
NDNP 809: Complex Healthcare Systems
NDNP 806: Executive Leadership Practicum
NDNP 801: Leadership of Innovation in Healthcare
NRSG 790: Methods for Research and Evidence Based Practice
NURS 425: Organizational Leadership and Management
Academic & Professional Activities
2014-Present: Performance Measurement Workgroup, Maryland Health Services Cost Review Commission
2014: Grant Reviewer, American Nurses Foundation
2012-2014: Treasurer, Maryland Nurses Association
2012-2014: Board of Directors, Maryland Nurses Association
2012-Present: Research Council, Maryland Organization of Nurse Executives
2009-2012: Nursing Research Review Committee, American Nurses Foundation
2012-Present: State Health Insurance Program Certified Counselor, Anne Arundel County, Maryland
2009-2012: Treasurer, District 3, Maryland Nurses Association
2009-Present: Peer Reviewer, American Journal of Critical Care
2006-Present: Treasurer, PAC Board of Trustees, Maryland Nurses Association