Kristin Bussell, PhD, CRNP-PMH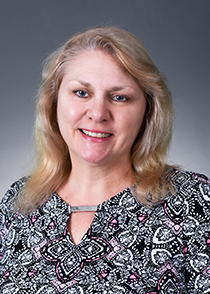 Assistant Professor

Family and Community Health

Interim Specialty Directory, Psychiatric Mental Health Nurse Practitioner – Family

Family and Community Health
Pronouns:
she/her/hers
Location:

Room 555D, School of Nursing Building

Phone:

410-706-0492

Office Hours:

By appointment
Email:
Contracts, Fellowships, Grants, and Sponsored Research
Date:

2020 - 2025

Title:

New Faculty Fellowship Grant

Sponsoring Organization:

Maryland Higher Education Commission

Role:

Principal
Research Interests
Most recently I conducted a mixed method study with UMB police officers post Mental Health First Aid training. My main interest and expertise is in healthy lifestyle interventions with children/adolescents to combat obesity. I hope to integrate a healthy lifestyle focus into work with the police officers.