Peace Corps Coverdell Fellows Program
Bring your dedication, passion, and global health world view into the profession of nursing.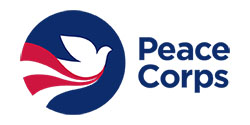 After serving in villages around the world, bring your expertise to your clinical nursing education, applying the skills you've developed as a Peace Corps volunteer to your work with individual patients, communities, and neighborhoods in dynamic, urban Baltimore.
The top-ranked University of Maryland School of Nursing offers Returned Peace Corps Volunteers (RPCVs) an outstanding opportunity to build a health care career in nursing. Through service-learning experiences, you will improve people's lives in underserved communities, build upon the skills and expertise you developed during your Peace Corps service, and advance the Peace Corps' third goal: bringing the world back home.
Choose from the academic programs below.
Undergraduate:
Graduate:
Benefits
Requirements
Learn more about admission requirements for the BSN, CNL, and MS programs.
You'll indicate your interest in the Coverdell Fellows Program on your application to the University of Maryland School of Nursing. You'll also need to submit an essay expressing your interest and participate in an interview (by phone or in person) with the program advisor.
Opportunities for Further Education
For applicants who hold a bachelor's degree in nursing or are a licensed RN, the University of Maryland School of Nursing also offers master's degrees; certificate programs; a doctoral-level nurse practitioner program with eight specialties, and a PhD degree.
RPCV Faculty
Our faculty have been around the world as Peace Corps volunteers and are here to network and share their experiences with you:
Contact
To learn more about admission as a Peace Corps Coverdell Fellow, contact the Office of Admissions.
Coverdell Fellows Program Advisor