Preparation for Surgery
Nurses working in the wards would prepare patients for surgery by washing the area that was to be operated on and managing the patient's diet. Behind the scenes, the scrub nurse—the nurse who would be scrubbing in to assist with the surgery—would prepare the instrument tray. Other nurses would have already cleaned and sterilized the instruments, rubber gloves, cotton clothes that were worn as scrubs, and cotton cloth used to cover the operating table and soak up blood during surgery.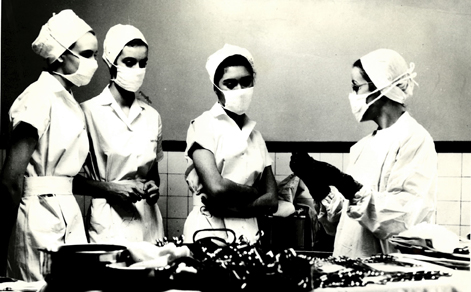 Unidentified School of Nursing students learning how to clean surgical gloves, circa 1950, Alumni Association Collection.
One of the duties of the OR scrub nurse was to have the tray of instruments prepared for the surgery. Normally a count sheet of necessary instruments was prepared.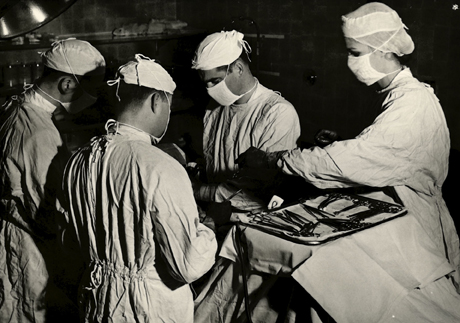 OR of University Hospital, 1953, Alumni Association Collection.