SINI 2015

---
Welcome to SINI 2015, our 25th edition.
The University of Maryland School of Nursing (UMSON) celebrates SINI's 25th Anniversary and #1 national ranking for its Nursing Informatics Master's Specialty.
As you browse the SINI 2015 Web pages, you'll discover brand new as well as traditional core features of the highly-successful conference. The program continues to offer peer-reviewed presentations, distinguished lecturers, and deep dives into interoperability and data analytics. Added features for this year include:
New Educational Programs
Pre-conference workshop for nurse educators challenged to infuse informatics into clinical and nursing science courses
Pre-conference workshop on project management
Special track for informatics novices to learn about the scope of the field and career opportunities
Updated and Expanded Social and Networking Events
Welcome luncheon with roundtable discussions on current and emerging topics
25th anniversary reception
Buffet luncheon during the exhibitor event
Join us for the latest in nursing informatics scholarship and collegiality. We look forward to greeting you, and please invite your colleagues.
Your SINI 2015 co-chairs,
Mary Etta Mills, PhD, RN, FAAN
Judy Ozbolt, PhD, RN, FAAN, FACMI, FAIMBE
Objectives
At the conclusion of SINI, participants will be able to:
Describe the scope of nursing informatics and identify essential competencies for clinicians and for informatics professionals.
Identify innovations in nursing informatics technologies and practice and describe the benefits they provide to patient care and outcomes.
Discuss strategies for actualizing interoperability across systems and settings, with a particular focus on integrating nursing terms and concepts into standard languages such as SNOMED and LOINC.
Identify and apply strategies for developing data-based solutions that improve care and outcomes and control costs.
Tracks
SINI 2015 features four educational tracks, including a special track designed specifically for the nursing informatics novice.
Track A: Informatics Essentials
Trying to decide whether to enter nursing informatics, or are you just getting started? Get an intensive overview of the field and opportunities from the University of Maryland School of Nursing's expert faculty. This track is designed specifically for attendees with less than two years of experience in the field of nursing informatics.
Track B: Implementing and Evaluating Health IT Innovations to Improve Care and Outcomes
Peer-reviewed, evidence-based reports of informatics tools and methods that demonstrate benefits for patients, clinicians, educators, and researchers. This track is suitable for all participants.
Track C: Actualizing Interoperability
A deep dive into interoperability, focused on the new 10-year plan for achieving interoperability issued by the Office of the National Coordinator for Health IT. This track is suitable for participants with expertise in interoperability issues.
Track D: Challenges in Data Analytics
A deep dive into data analytics using case studies and role-playing to explore challenges at all stages of data management, analysis, and reporting. This track is suitable for participants with expertise in data analytics.
Successful Completion for Nurses
Up to 15.25 contact hours may be awarded to a participant upon completion of this activity. Completion of this educational activity for Continuing Nursing Education (CNE) is demonstrated by attendance at accredited sessions, completion of the online CNE Evaluation Survey, and Verification of Attendance Form provided in the conference packet
Participants must submit a request for a CNE certificate within 90 days following the program. Eligible participants will receive a continuing education certificate via email from the University of Maryland School of Nursing two to four weeks after submitting their request.
The University of Maryland School of Nursing is accredited as a provider of continuing nursing education by the American Nurses Credentialing Center's Commission on Accreditation.
Keynote and Distinguished Lectures

Keynote Address
Informatics Support for the Underserved
Suzanne Bakken, PhD, RN, FAAN, FACMI
Alumni Professor of the School of Nursing
Professor of Biomedical Informatics
Columbia University School of Nursing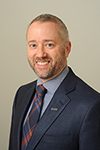 Endnote Address
Health IT in the Age of Precision Medicine: What's Next?
Doug Fridsma, MD, PhD, FACP, FACMI
President and CEO, AMIA
Distinguished Lecture: 25 Years of SINI
Judy Ozbolt, PhD, RN, FAAN, FACMI, FAIMBE
Visiting Professor and Co-Chair, SINI 2015
University of Maryland School of Nursing
Mary Etta Mills, ScD, RN, NEA-BC, FAAN
Professor
University of Maryland School of Nursing
Distinguished Lecture: Watson and How Big Data Are Changing the Future of Healthcare
Eliot Siegel, MD, FACR, FSIIM
Professor and Vice Chair Research Informatics
University of Maryland School of Medicine, Department of Diagnostic Radiology
Watch it now!
Commander Lura Jane Emery Distinguished Lecture
Enhancing Practice in Informatics through Interprofessional Collaboration
Blackford Middleton, MD, MPH, MS
Professor of Biomedical Informatics & Professor of Medicine
Vanderbilt University School of Medicine
Deborah Ariosto, PhD, MSN, RN
Director, Patient Care Informatics/CNIO
Clinical Assistant Professor
Vanderbilt University Medical Center and School of Nursing
SINI 2014
Want to get a sense of what SINI is all about?