News Releases
University of Maryland School of Nursing to Offer Coverdell Fellows Program Through Peace Corps
February 2, 2017
UMSON students will receive a $10,000 scholarship and other benefits.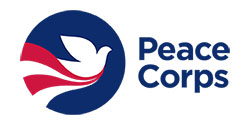 Baltimore, Md.– The University of Maryland School of Nursing (UMSON) has been approved to launch a Paul D. Coverdell Fellows expansion program through the Peace Corps. After serving in countries around the world, two Returned Peace Corps Volunteers (RPCVs) each year will be offered an opportunity to bring their expertise to communities and neighborhoods in Baltimore while pursuing their studies at UMSON with the help of a $10,000 scholarship that can be applied to tuition and fees.
RPCVs often find careers in health care to be a natural fit, as many have been involved in the field while serving at their posts worldwide. They are known for being highly adept at integrating international and global perspectives into all they do and have learned to work collaboratively across cultures, communities, and countries. This expertise aligns with the increasingly global and cross-cultural focus of nursing and will afford Coverdell Fellows a wide variety of future career options.
"This program will bring more students with global, community-based experience to the School of Nursing and into the profession of nursing, which will expose Baltimore communities to a worldwide view," said UMSON's Coverdell Fellows Program coordinator Lori Edwards, DrPH, MPH, BSN '80, RN, PHCNS-BC, assistant professor. "It will enhance our shared programs with the University of Maryland School of Social Work, which has had an exemplary Coverdell Program for many years. This interprofessional collaboration will be of great value to incoming Returned Peace Corps Volunteers and will strengthen both programs."
At UMSON, fellows can earn either a Bachelor of Science in Nursing degree or a Clinical Nurse Leader master's degree. As part of their studies, they will enroll in elective courses, offered through the University of Maryland, Baltimore Graduate School, focused on service learning and population health in Baltimore and will have opportunities to become involved in and serve communities during clinical experiences throughout the metropolitan area.
In addition to receiving the scholarship, fellows selected for the program can take advantage of specialized career mentoring from Edwards and from other UMSON faculty who have served in the Peace Corps, as well as networking opportunities with fellows from the School of Social Work.
Since the Coverdell Fellows program's inception in 1985 at the Teachers College, Columbia University in New York City, more than 5,000 RPCVs have participated. The program now includes more than 90 university partners across the country.
# # #
The University of Maryland School of Nursing, founded in 1889, is one of the oldest and largest nursing schools in the nation and is ranked among the top 10 nursing schools in the United States. Enrolling more than 1,800 students in its baccalaureate, master's, and doctoral programs, the School develops leaders who shape the profession of nursing and impact the health care environment.