News Releases
Porter-O'Grady Joins Faculty at the University of Maryland School of Nursing
January 3, 2007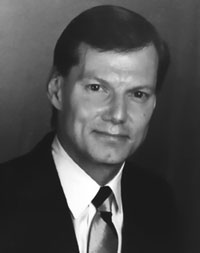 Baltimore, Md. – Tim Porter-O'Grady, EdD, RN, CNAA, CS, FAAN, a nationally recognized leader in the health care arena, has been named a visiting professor at the University of Maryland School of Nursing. He will be teaching in the Doctor of Nursing Practice program and working with faculty and administrators on curriculum development.
Porter-O'Grady has focused his professional work on health systems innovation and creativity as applied to the design and delivery of health services. He is considered an expert on health futures and innovative health service models. In his more than 35 years in health care, he has held roles from staff nurse to senior executive in a variety of health care settings. Porter-O'Grady is currently senior partner of an international health care consulting firm in Atlanta, specializing in health futures, organizational innovation, conflict, and change, as well as health service delivery models. He also serves as an associate professor at Emory University in Atlanta and an associate professor and leadership scholar at the Arizona State University College of Nursing, where he is teaching in their new Health Care Innovation master's program.
Porter-O'Grady has published 15 books, authored more than 155 journal articles and book chapters, and has consulted with nearly 1,000 hospitals and health care agencies worldwide. He is a five-time winner of the American Journal of Nursing's Book of the Year Award.
"We are delighted that Dr. Porter-O'Grady has joined our faculty," says Janet D. Allan, PhD, RN, CS, FAAN, dean of the School of Nursing. "We look forward to working with him on strategic initiatives and directions for the School, particularly as we begin to implement the School's 2007-2011 Strategic Plan."