News Releases
Clinton Global Initiative Honors Dr. Jeffrey Johnson and UMSON for Work in Rwanda (VIDEO)
September 26, 2012
Jeffrey Johnson, PhD, director of the University of Maryland School of Nursing's (UMSON's) Office of Global Health, represented UMSON at the Clinton Global Initiative's annual meeting on Sept. 25, where President Bill Clinton recognized UMSON for their work in Rwanda.
Watch footage from the 2012 annual meeting (link no longer available). Start the video at minute 21:47 to see Dr. Johnson honored. UMSON is also recognized at minute 15:50.
Click here to read more about UMSON's efforts to improve health care in Rwanda.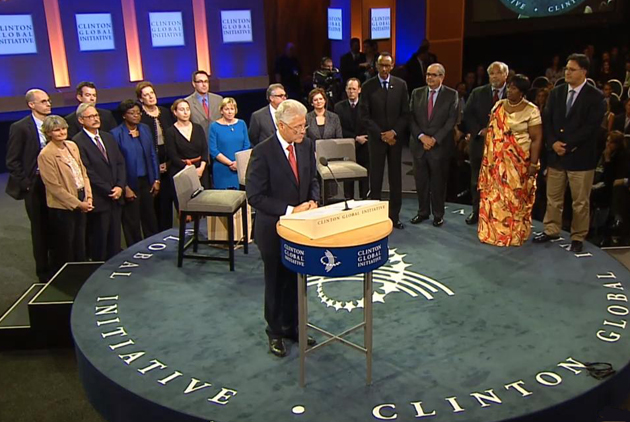 Dr. Jeffrey Johnson is standing in the row closest to the stage, second from the left.