News Releases
University of Maryland School of Nursing Faculty and Students Honored at Maryland Nurses Association Convention
October 27, 2014
Award recipients and scholarship winners honored at annual convention.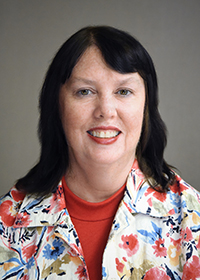 Baltimore, Md. – The University of Maryland School of Nursing (UMSON) is pleased to announce that two faculty members and two students were recently honored by the Maryland Nurses Association (MNA) at its annual convention. Barbara Dobish, MSN, RN, assistant professor, and Mary Fey, PhD '14, MS '01, RN, CHSE, assistant professor and director of UMSON's clinical simulation laboratories, received MNA Awards. Clinical Nurse Leader students Emilie Cecil and Sarah Khaver were awarded Nursing Foundation of Maryland Scholarships.
Dobish, who has been a nurse educator for more than 30 years, received the Outstanding Nurse Educator Award. The award is given to a MNA member who has demonstrated excellence in nursing education, continuing education, or staff development, and has provided others with exceptional educational opportunities.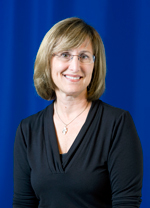 Fey was honored with the Outstanding Pathfinder Award, which is presented to a MNA member who has demonstrated excellence and creative leadership that fosters the development of the nursing profession. An educator since 1996, Fey has been instrumental in developing clinical simulation programs, integrating simulation into nursing curricula, providing faculty development programs related to simulation, and designing and building simulation labs.
Cecil received the Barbara Suddath Nursing Scholarship, which is awarded to a nurse enrolled in a graduate degree nursing program who intends to work with the elderly population. Khaver earned the Nursing Foundation of Maryland Scholarship, which is given to a baccalaureate or graduate nursing student in Maryland.
"I always look forward to the annual MNA Awards, as it is an opportunity for MNA members to recognize their colleagues for their extraordinary contributions to the nursing profession," said MNA President Janice Hoffman, PhD '06, RN,ANEF,associate professor and assistant dean for the Bachelor of Science in Nursing Program at UMSON. "Although I'm president of MNA, it was also special for me as a faculty member at the University of Maryland School of Nursing to be able to present awards to my colleagues. Additionally, I was thrilled to see two of our nursing students receive scholarships."
# # #
The University of Maryland School of Nursing, founded in 1889, is one of the oldest and largest nursing schools, and is ranked eleventh nationally. Enrolling more than 1,700 students in its baccalaureate, master's, and doctoral programs, the School develops leaders who shape the profession of nursing and impact the health care environment.