Megan Doede, MS, RN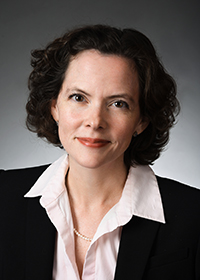 Clinical Instructor, FCH
Address: 632
Phone Number: 410-706-6837
Fax Number: 410-706-0253
mdoede@umaryland.edu
Education
Doctoral Candidate, Nursing, University of Maryland School of Nursing, present.
M.S., Community and Public Health Nursing, University of Maryland School of Nursing, 2013.
B.S.N. Johns Hopkins University School of Nursing, 2000.
B.A. Hood College, 1998
Research
Currently conducting dissertation research investigating the impact of single family room layout on neonatal nurses' work.
Publications
Doede, M., Trinkoff, A.M., & Gurses, A.P. (2017). Neonatal intensive care unit layout and nurses' work. Health Environments Research and Design. In press.
Doede, M. (2017). Race as a predictor of job satisfaction and turnover in US nurses. The Journal of Nursing Management. 25(3), 207-214
Doede, M. (2016). Black jobs matter: Racial inequalities in conditions of employment and subsequent health outcomes. Public Health Nursing. 33(2), 151-158.
Kaufmann, K., Doede, M., Diaz-Abad, M., Schark, S.M., Bell-Farrell, W., Rogers, V.E., & Geiger Brown, J. (2014). Experience of insomnia, symptom attribution and treatment preferences in individuals with moderate to severe COPD: A qualitative study. Journal of Patient Preference and Adherence. 8, 1699-1704.
Primary Teaching Areas
NURS 467 Public Health Nursing Essentials for the Registered Nurse
Academic and Professional Activities
Member, Association for Community Health Nurses Educators
Member, Southern Nurses Research Society
Member, Sigma Theta Tau International, Pi Chapter
Contributor, Policy Prescriptions