Anita J. Tarzian, PhD, RN
Associate Professor, FCH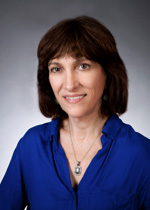 Address: 552
Phone Number: 410-706-1126
Fax Number: 410-706-0253
atarzian@law.umaryland.edu
Education
PhD, Nursing and Ethics, University of Maryland, Baltimore, 1998
MS, Intercultural Nursing, University of Maryland, Baltimore, 1995
BSN, Nursing, Rush University, Chicago, IL, 1986
BA, Biology, Knox College, Galesburg, IL, 1984
Research
Research interests include palliative care, end-of-life care, pain management, clinical ethics, and research ethics.
Recent Publications
Kodish, E., Fins, J.J., Braddock, C. 3rd, Cohn, F., Dubler, N.N., Danis, M., Derse, A.R., Pearlman, R.A., Smith, M., Tarzian, A., Youngner, S., Kuczewski, M.G. (2013). Quality Attestation for Clinical Ethics Consultants: A Two-Step Model from the American Society for Bioethics and Humanities. The Hastings Center Report, 43(5):26-36.
Tarzian, A.J. and the ASBH Core Competencies Update Task Force (2013). Health care ethics consultation: An update on core competencies and emerging standards from the American Society For Bioethics and Humanities' core competencies update task force. The American Journal of Bioethics, 13(2):3-13.
Carrese, J.A., Antommaria, A.H., Berkowitz, K.A., Berger, J., Carrese, J., Childs, B.H., Derse, A.R., Gallagher, C., Gallagher, J.A., Goodman-Crews, P., Heesters, A., Jurchak, M., Mitchell, C., Mokwyune, N., Parsi, K., Powell, T., Powderly, K.E., Rosell, T., Shelton, W., Smith, M.L., Spike, J., Tarzian, A., Wocial, L. (2012). HCEC pearls and pitfalls: Suggested do's and don't's for healthcare ethics consultants. The Journal of Clinical Ethics, 23(3):234-40.
Tarzian, A.J. & Schwarz, J.K. (2010). Ethical Aspects of Palliative Care. In M. Matzo & D.Sherman's Palliative Care Nursing: Quality Care to the End of Life. New York: Springer.
Tarzian, A.J. (2009). Credentials for clinical ethics consultation - Are we there yet? HEC Forum, 21(3), 241-248.
Tarzian, A.J. (2008). Exploring diversity and disparities: an evolving journey. In W.J.E. Pinch & A. M. Haddad (Eds.) Nursing and Health Care Ethics: A Legacy and a Vision, Silver Spring, MD: American Nurses Association, pp. 243-254.
Primary Teaching Areas
NURS 320 Nursing Research (Course Coordinator)
NURS 418 End-of-Life
Academic & Professional Activities
Program Coordinator, Maryland Health Care Ethics Committee Network, Law & Health Care Program at the UM Carey School of Law
Member and immediate-past-chair, Clinical Ethics Consultation Affairs Standing Committee, American Society for Bioethics & Humanities
Chair, Chesapeake IRB, Chesapeake Research Review, Inc., Columbia, MD
Lay member, Maryland Judicial Ethics Committee