Sponsors and Exhibitors
You are here: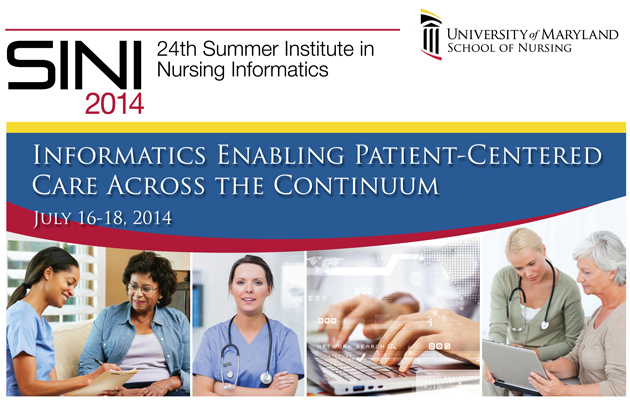 This program presents a unique opportunity for organizations and vendors to take advantage of exclusive networking with nurse leaders. Exhibitor Evening will take place 4:30-7:30 p.m. on July 16, 2014 in the Southern Management Corporation Campus Center adjacent to the School of Nursing.
For information about sponsoring or exhibiting, please contact the University of Maryland School of Nursing's Office of Professional Education at pe@son.umaryland.edu or 410-706-3767.
Sponsors
ESD
Bronze Sponsor
Brittanie Begeman
bbegeman@contactesd.com
4352 W. Sylvania Avenue, Suite M
Toledo, OH 43623
Phone: 419-841-3179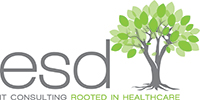 HIMSS (Healthcare Information and Management Systems)
Bronze Sponsor
Christel Anderson
canderson@himss.org
33 W. Monroe Street
Suite 1700
Chicago, IL 60603
Phone: 312-915-9520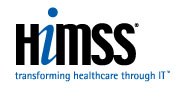 Exhibitors
American Nurses Credentialing Center (ANCC)
certification@ana.org
8515 Georgia Avenue, Suite 400
Silver Spring, MD 20910
Phone: 1-800-284-2378
Phone: 301-628-5000
American Nursing Informatics Association
ANIA@ajj.com
200 East Holly Avenue
Sewell, NJ 08080
Phone: 866-552-6404

AMIA
Rob Rader
rob@amia.org
4720 Montgomery Lane, Suite 500
Bethesda, MD 20814
Phone: 301-657-5910
API Healthcare - A GE Healthcare Company
Colette Cleary
Colette.cleary@apihealthcare.com
1550 Innovation Way
Hartford, WI 53027
Phone: 262-673-6815
Man & Machine
Jeff Goldman
jeff@mmimd.com
3706 West Street
Landover, MD 20785
Phone: 301-341-4900
MEDITECH, Inc. (Medical Information Technology, Inc.)
Craig Berkel
cberkel@meditech.com
MEDITECH Circle
Westwood, MA 02090
Phone: 781-774-3997
Newbold Consulting
Susan K. Newbold
sknewbold@comcast.net
429 Woodcrest Lane
Franklin, TN 37067
Phone: 443-562-0502
Welch Allyn, Inc.
Kathy Garofalo
Kathy.garofalo@welchallyn.com
4341 State Street Rd.
Skaneateles Falls, NY 13152
Phone: 315-685-4442
Winola Health IT
Rick Hodge
rhodge@winolalake.com
6120 Kit Road
Pipersville, PA 18947
Phone: 215-499-0708
Wolters Kluwer Health/Lippincott Williams & Wilkins
Charles Vint
charles.vint@wolterskluwer.com
957 Joshua Tree Court
Owings Mills, MD 21117
Phone: 410-241-0304