Patricia D. Franklin, PhD, RN
You are here: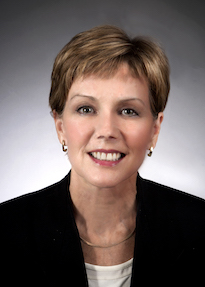 ‌Director, Professional Education
Assistant Professor, PPEP
Address: 311H
Phone Number: 410-706-7630
franklin@son.umaryland.edu
Education
PhD, George Mason University, College of Health and Human Services, Fairfax, VA, 2013
MSN, Catholic University, Washington, D.C., 1980
BS, Salve Regina College, Newport, RI, 1975
Research
"Leadership Consortium for Practice and Education" Franklin, P.D.(PI) and Montgomery, K.L. Co-PI, The Maryland Health Services Cost Review Commission and the Maryland Higher Education Commission for the Nurse Support Program II, #NSPII-703, 7/1/2015-6/30/2020, $2,500,000.
Recent Publications
Kitsantas, P., Gaffney, K. F., Bunch, S. & Franklin, P. (2011). Maternal race, weight for gestational age, and infant survival. Journal of Neonatal-Perinatal Medicine, 4, 353–361.
Franklin, P. D., Archbald, P. G., Fagin, C. M., Sofaer, S., Galik, E., Siegel, E. & Firminger, K. (2011). Building Academic Geriatric Nursing Capacity (BAGNC): Results after the first 10 years and implications for the future. Nursing Outlook, Jul; 59, 198-205.
Buckwalter, K. C. & Franklin, P. D. (2010). Gerontological Nursing Academic Capacity Survey: second year brings new format. Research in Gerontological Nursing, 3, 75-81
Primary Teaching Areas
NRSG 782: Health Systems & Health Policy: Leadership & Quality Improvement
Academic & Professional Activities
Member & Past President, National Association of Pediatric Nurse Practitioners
Member, Sigma Theta Tau International Honor Society of Nursing
Member & Annual Conference Planning Committee Member, Southern Nursing Research Society
Member, Virginia Chapter NAPNAP