Joseph R. Proulx, EdD, RN
You are here: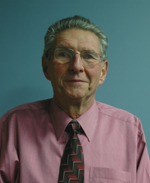 Professor, OSAH
Address: 465B
Phone Number: 410-706-2862
Fax Number: 410-706-3289
Proulx@son.umaryland.edu
Education
BSN, University of Bridgeport (Connecticut)
MSN, University of Pennsylvania
EdD, Teachers College, Columbia University
Research
Leadership
Organizational Systems
The Teaching-Learning Process
Management Development
Creative Thinking and Innovative Applications
Primary Teaching Areas
NURS 659
NURS 691, Health Services Leadership & Management specialty
NURS 694, 695, and 766
Academic & Professional Activities
Dr. Proulx has presented papers and posters at national and international conferences and workshops. He also engages in healthcare administration consulting and is known for his networking capabilities within the state and the region. Dr. Proulx is a member of the American Association of University Professors, the Maryland Organization of Nurse Executives, the National League for Nursing, and Sigma Theta Tau. He is currently a member of the Board of Trusteees of the Transplant Resource Center of Maryland.