Sponsor and Exhibitor Information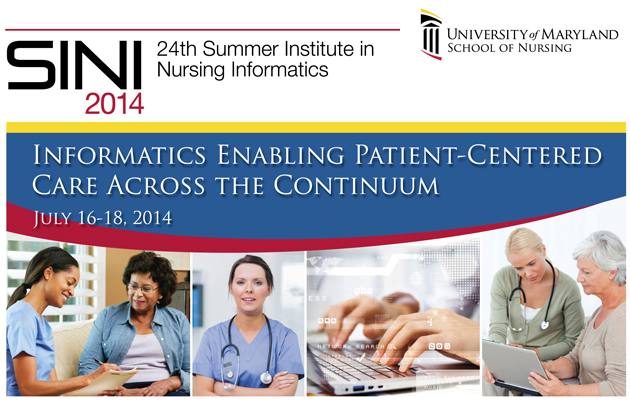 Thank you for your generous support of SINI 2014. Below, we assembled helpful information for our exhibitors and sponsors to help make the conference as easy as possible for your organization.
If you have any questions, please contact our conference office team at SINI@gomeeting.com or by phone at 410-571-0590.
Important Deadlines
June 2, 2014: Resource Guide advertisement graphics due
June 2, 2014: Logos due for website and Resource Guide
June 20, 2014: Last Chance to register exhibitor booth personnel
July 11, 2014: Shipments can start arriving at the School of Nursing
July 16, 2014: SINI Exhibitor Evening (4:30-7 p.m.)
SINI Exhibitor Evening: Wednesday, July 16, 2014
The Exhibitor Evening takes place Wednesday, July 16, at the Southern Management Corporation Campus Center, adjacent to the School of Nursing. The schedule for this event follows:
Exhibitor registration: 1-1:30 p.m.
Exhibit setup: 2-3:30 p.m.
Exhibit hours: 4:30-7 p.m.
Tear down: 7-8 p.m.
Please plan to have your booth representatives arrive at the School of Nursing no later than 1:30 p.m. Wednesday, July 16, to allow time to pick up the badge for the evening. Please note—people without conference badges are allowed entrance to the campus center.
SINI Resource Guide Ad Artwork Specifications
Full Page (bleed): 8.5"w X 11"h (make sure your ad has 1/8" bleed area all around)
Full Page (non-bleed): 7.5"w x 10"h
Half Page Horizontal: 7.5"w x 4.875h"
Quarter Page: 3.5"w x 4.875"h
Resource Guide ads must be submitted in one of the following formats:
High resolution PDF - all graphics, images, and logos must be a minimum of 300 dpi resolution.
Adobe Illustrator - EPS (preferred), TIFF, or JPG with all type converted to outlines. Minimum 300 dpi resolution.
Shipping Information for Exhibitor Materials
If you plan to ship exhibit materials, please email pe@son.umaryland.edu, in advance with the number of boxes you are shipping.
Exhibitor materials may be shipped directly to the University of Maryland School of Nursing, for arrival beginning Friday, July 11. Please ship all items, with your company name on each box, to:
Sonia Smith
University of Maryland School of Nursing
655 W. Lombard Street, Room 311G
Baltimore, MD 21201
If you require return shipping, you must bring all necessary paperwork/labels and call your carrier to arrange your pick up from the School of Nursing loading dock the next day. Everyone must bring their items to the loading dock following breakdown; our volunteers will help. All exhibitor materials must be picked up Thursday, July 17.
Parking at UMSON
We encourage you to park in the Pratt Street Garage, located at 646 West Pratt Street, Baltimore, Md. This garage allows easy loading, following the
exhibitor evening, for exhibitors who are taking displays back with them.
An hourly fee is charged for parking in the Pratt Street Garage. Please see the tab,"Directions to Pratt Street Garage," on the School of Nursing's website for details.
You may exit the garage onto Penn Streetand walk up to Lombard Street to enter the School of Nursing building for check-in.
Sponsor & Exhibitor Disclosure Form
To comply with ANCC's accreditation standards regarding financial support, all SINI 2014 sponsors and exhibitors must complete the attached Accredited Provider Commercial Support Template. Please email the completed form to the SINI conference office, at umson@gomeeting.com, by June 2, 2014.
To complete the form, follow the instructions below.
| | |
| --- | --- |
| In the field marked: | Enter the following information: |
| Total Amount of Commercial Support | Full amount of your exhibit or sponsorship payment |
| Area(s) of activity Commercial Interest organization would like to support | Unrestricted |
| Commercial Interest Name | Your Company Name |
| Address | Your Company Address |
| Name of Representative | Your Name, or Name of Authorized Person |
| Email Address | Your Email Address |
| Phone Number | Your Phone Number |
| Fax Number | Your Fax Number |
| Electronic Signature (Required) | Your Typed Name or Signature |
| Date | Today's Date |
| Completed by | Your Name and Credentials |